Sensex, Nifty erase early gains after RBI governor speech; Nifty IT closes marginally higher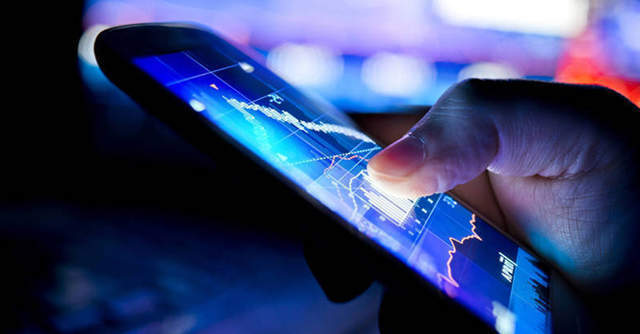 The Nifty IT, the sector index for information technology companies, ended marginally higher by 0.27% or 33.50 points tracking broader equity markets as investors remained unenthused by the Reserve Bank of India (RBI) cut in the policy interest rates.
In a bid to trigger the economy, the RBI reduced policy repo rates to their lowest levels ever, and allowed banks to extend timelines for loan repayments from individuals and companies. Repo rate is the rate at which the RBI lends money to commercial banks in case of a shortfall.
However, broader equity indices Nifty and Sensex fell sharply immediately after RBI governor Shaktikanta Das announced a 75 basis point cut in the repo rate to 4.40% in a virtual press conference.

However, Nifty recovered from its intraday fall and ended marginally higher 0.3% on Friday, while Sensex, which started the day on a high note, fell sharply, ending 0.44% lower than its previous close.
While Tech Mahindra reached the day's high at Rs 536, up 3% at 9:30 PM from the previous day's close of Rs 516, it ended the day 2.91% lower at Rs 500.
NIIT limited shares had a late surge at 2:25 PM, jumping from Rs 73.8 to Rs 82.35. It ended the day 10.54% higher.

Wipro also seemed to be doing well, opening the day by gaining close to 3%, moving from Rs 183 to a high of Rs 188, before closing 1.15% higher at Rs 185.45.
During initial trade, Infosys shot up by 4.5%, as it jumped from Rs 642 to Rs 671 minutes after the market opened. However, it quickly fell to Rs 645 after the announcement by Das. Infosys closed 1.12% higher at Rs 653.55.
TCS ended the day 0.66% higher, rising up slightly from Rs 1,806 to Rs 1,818 at the day's close.

The worst hit was HCL Technologies, whose value decreased by 4.35% in the Bombay Stock Exchange (BSE). It hit its day's low of Rs 422 at 11:25 AM and could not recover any ground as it closed the day at Rs 431, Rs 20 lower than Thursday's close.
Mindtree started the day on a positive note, hitting the days high with a 4.49% jump, climbing from Rs 838 to Rs 860 at 9:30 AM. However, it dropped gradually towards the end of the day to close 1.03% lower at Rs 829.6 per share on the BSE.
Hexaware also erased early gains to end the day 5.09% lower, moving from its day's high at Rs 238 to close at Rs 215.15 per share.

Tata Elxsi gained 2.97%, ending the day at Rs 638 -- this is Rs 18 higher than its previous close of Rs 610.45.
---