Exclusive: eSports platform My Game Mate raises funding from CanQbate50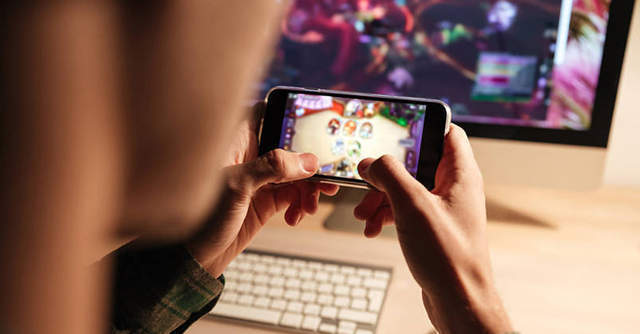 My Game Mate (MGM), a mobile gaming platform owned by Bengaluru-based Friends & Family eSports, has raised $2,00,000 in a seed funding round from incubator CanQbate50.
MGM is the first startup chosen for the CanQbate50 incubation programme -- the company aims to include 49 more in the next one year, it said.
The fresh capital will be used to expand MGM operations in the North American market, the company said in a statement.

"We are developing (the) eSports platform so that video game players can receive recognition like any other sportsmen, athletes or celebrities. CanQbate50 is a perfect association, which is helping us spread our wings in the North American market," Parshav Jain, CEO and co-founder of MGM, said.
The company has raised a total capital of $2,50,000 till date, Jain said. In January, it raised $50,000 from high net worth individuals (HNIs), he added.
The gaming platform was founded last year by Jain, Raj Kushwaha and Swaraj Gupta. Jain is a serial entrepreneur and founder of ecommerce platform Platify. Kushwaha and Gupta are both game developers and have worked with companies such as Appxart Technologies and Mobiloitte.

By playing games on the platform, users can earn tokens, which can be converted into MGM cash -- 1,000 tokens are equal to a rupee. Players can use the MGM cash to buy products from companies such as Pantaloons, Myntra, Zivame, Gaana and Zomato from the MGM Redemption Store, or deposit it directly into their bank accounts through the platform.
Launched in March, CanQbate50 is a joint initiative of business consulting firm Nucleus Advisors and Toronto-based incubator Venture Development Institute. Under its programme, 50 startups from India will be chosen for incubation for eight months in Canada. Each startup will receive funding of upto 350,000 Canadian dollars and get mentored by industry experts, a statement said. The incubator has a network of more than 30 investors groups, 200 HNIs and 100 mentors, it said.
"MGM is creating a community of online gaming players, which will tap the current $317 million Canadian market of esports. This market will reach $956 million by 2024. The current Covid-19 pandemic has also boosted the online gaming industry and MGM will surely ride the tailwinds," Vijay Singh Rathore, founding partner at Nucleus Advisors, said.

Other players in the segment include Nazara Technologies, Dream11, Mobile Premier League and Halaplay.
Online gaming startup Nazara Technologies reported a three-fold growth in net profits for the financial year 2018-19.
---