IT services firms should rein in optimism; FY21 will be a washout year: Analysts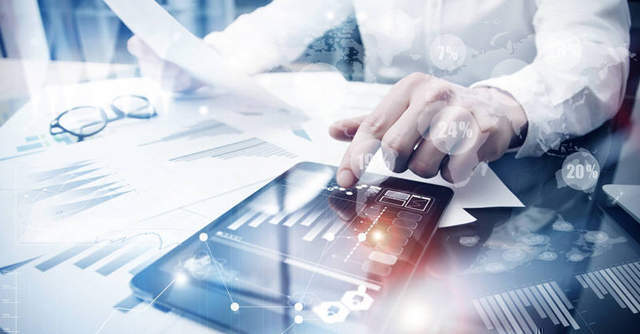 Over the last few days, most Indian information technology (IT) services firms and some of their global peers have withdrawn or deferred their earnings guidance for the current financial year. Anticipating a weak business environment for at least a couple of quarters, these companies, not surprisingly, are reluctant to project earnings for a year pummelled by the global Covid-19 pandemic.
Some have been more optimistic than others. Last week, while announcing earnings for the fourth quarter of financial year 2019-2020, top management at Mumbai headquartered TCS said the country's largest software exporter expected the demand situation to get back to the last year level by the third quarter of the current financial year.
Market analysts and industry watchers aren't convinced. Rather, they predict that the financial year 2020-2021 (FY 21) could be a washout for IT services companies.

"Unless there is a credible vaccine being discovered for the virus, which is six to eight months away, the uncertainty will remain. The damage to economic activity across the globe is enormous and even when normalcy comes, the confidence of consumers is going to be low for some time to come. The current year is a washout year for the world economy and any meaningful recovery could happen only next year," former Infosys CFO V Balakrishnan said.
The recovery is going to be gradual, more of a U-curve rather than the V-shaped recovery that IT services companies expect, he added.

According to Gartner senior director and analyst DD Mishra, the pandemic will result in both demand and supply side crisis with the recovery only expected to start gradually towards the end of 2020 while taking a few more quarters for normalcy to be restored.
"IT firms should be prepared to accommodate the impact much beyond Q4. While the recovery will start towards Q4, we can see growth returning only in 2021 as of now, unless a severe recession happens," Mishra said.
While the top tier IT services companies expect that digitisation, cloud, virtualisation and automation initiatives of customers will blunt the impact of Covid-19, as articulated by Infosys CEO Salil Parekh this week, the same may not be easy to sustain if the lockdown extends longer than expected.

Digital solutions have accounted for around 40% of revenues, growing at 30% year-on-year, as compared to core IT services. The initial acceleration that was seen in the past month, however, may not sustain over the next two quarters as customers move to cut costs and lay off employees.
"The challenge is whether customers will have the budget to implement these (digital solutions) in the current year in the short term. This is often discretionary spend which can take a hit or face delays when IT budgets are cuts. When some clients are facing bankruptcy or a 30% decline in revenue, the mindset towards IT investment will be different and maybe governed by short term survival," said Pareekh Jain, founder of Pareekh Consulting, a Bengaluru based IT outsourcing advisory firm.

Many IT services firms will also see the impact with a lag as they have ongoing contracts with existing customers. While IT services firms have said that there have been negotiations to rewrite existing contracts as well as delays in payments, this has not been a major concern. But a lot of customers were still assessing the impact. The sector that receives around 35% of its sales from the financial sector will see the impact when the second-order effect of shutdowns or closures hit banking and financial services (BFSI) companies.
"BFSI impact will be second-order and delayed. Much will depend upon the success of stimulus packages given in different countries. This may prevent some stress in many sectors and we may see fewer foreclosures and defaults. BFSI was seeing challenges even before the corona scenario so it needs to be seen how it evolves in the post corona world," said Jain.
Even though the large US banks had provisioned $28 bn last quarter for bad loans, there is a lot more incremental pain that will come through, said Balakrishnan. "It will be a prolonged pain as the customer and corporate distress will play out in the next one year," he added.

IT services firms such as Wipro, which have a higher exposure to the oil and gas industry, and HCL Technologies, which has a relatively higher exposure to the infrastructure and manufacturing industries, will also be under pressure now as the pandemic impact has hit across sectors with oil prices heading south of zero this week.
Every crisis offers a silver lining. With several customers under stress, IT services firms may see an opportunity to snap up the global in-house development centres of large clients, thereby even managing to spruce up their battered toplines.
In fact, the last few acquisitions of Infosys and TCS have been such firms. Infosys had acquired the IT services assets of ABN AMRO in 2019 and Temasek in 2018 while TCS had acquired the assets of General Motors in 2019.

Most IT services companies are sitting on large cash reserves. The top three players in India have more than $4 billion in cash reserves while generating billions of dollars in net profit every year and have been buying back shares from public shareholders in the past few years as growth slowed down.
In fact, Wipro CFO Jatin Dalal recently said that with around $3.4 billion in cash and cash equivalents at the end of the last fiscal, the company was looking at better-priced merger and acquisition targets even as the company generated more than a billion dollars in net income every year.
"Customers who have captives or internal operations may try to cash out to meet their other strategic needs and also to reduce running costs. So, you may see some action on the M&A front but more for the run of the mill revenues to get some short term growth," said Balakrishnan.
However, such hurried deals are not without pitfalls.
"The demand pattern we see today will change and the acquisitions should be shaped to cover that. Every company will rethink their strategy. Today's best-laid plans and patterns won't work tomorrow in the post Covid-19 world. The companies need to look out for talent and technologies that will help in the new environment," said Pradeep Mukherji, president and senior partner with digital consulting firm Avasant.
"Just because a few companies are easy pickings does not mean that you should go for acquisitions. These are strategic decisions and you cannot gamble. You need to understand the market before your next move," Mukherji added.
---