Deal Roundup: Vedantu, Dailyhunt, Bijak , YAP draw investor dollars in a slow week for dealmaking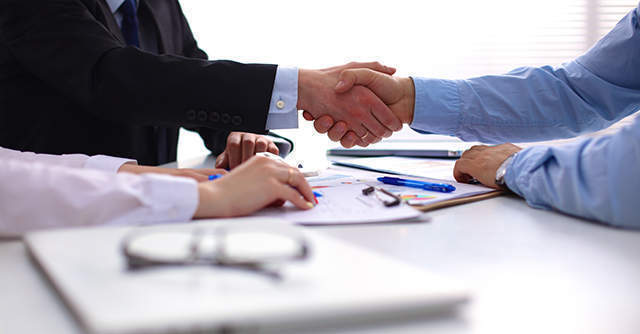 India's digital and technology market received a big impetus this week with Menlo Park, California headquartered social networking giant Facebook buying a near 10% stake in Jio Platforms, a unit of the Mukesh Ambani owned Reliance Industries. The investment, the largest foreign direct investment in India's technology sector, values Jio Platforms at $65.95 billion, pre-money.
The deal comes at a time when the country's technology startups are trying to cope with a depressed funding environment on account of the Covid-19 crisis.
Read: Inside rounds gain ground as Covid-19 brings caution to early and growth stage dealmaking

The current week saw 14 deals reported, of which five did not disclose their investment values. The remainder raised a total of $126.39 million. The 14 deals were a mix of equity and debt.
The majority of the deals during the week were in the edtech sector. No more than three of the total deals were angel and seed stage investments.
The third week of April had seen an off-chart growth with deals amounting to $429.32 million, primarily bucketing parent infusions and inside rounds.
Top Funding Deals

Flipkart Internet: The business-to-business (B2B) marketplace raised $60.7 million from its Singapore-based parent holding companies Flipkart and Flipkart Marketplace.
Dailyhunt: The online news aggregator Dailyhunt's Bengaluru-based parent company Ver Se Innovations raised $22.5 million in a growth round, from New York headquartered hedge fund Falcon Edge Capital, Beijing-based content aggregator Byte Dance, private equity firm Advent Management, and investment bank Goldman Sachs.
ITILITE: The Bengaluru-based software-as-a-service (SaaS)-based business travel management platform raised $13 million in a Series B funding round led by venture capital firms Greenoaks Capital and Vy Capital.

Bijak: The business-to-business (B2B) agritech platform's Gurugram-based parent company Krishiacharya Technologies raised $11.8 million in a Series A round led by Moscow headquartered venture capital firm RTP Global.
Vedantu: The Bengaluru based edtech startup raised $6.8 million from KB Global Platform Fund, an arm of South Korean banking group KB Financial Group, in an extended Series C round.
Indusface Consulting: The cybersecurity solutions provider raised $5 million from Tata Capital Growth Fund II, owned and operated by Tata Capital Private Equity.

YAP: The fintech platform's Chennai-based parent company M2p Solutions raised $4.5 million in a Series A round led by Singapore-based venture capital firm Beenext.
Box8: The cloud kitchen platform's Bengaluru-based parent company Poncho Hospitality raised $3.9 million in a combination of debt and equity from returning investors, in an ongoing Series C round.
Mindhouse: The healthtech platform Mindhouse's Gurugram-based parent company Blacktail Mindhouse, set up by co-founder of food delivery platform Zomato Pankaj Chaddah, raised $676,113 in a debt funding round.

M&A:
Royale Fresh: Fruits and vegetable retailer owned by Bengaluru-based Retailworx, which operates FreshWorld, acqui-hired meat delivery startup Royale Fresh in an all-equity deal
Gemia: Mumbai-based computer vision and artificial intelligence (AI) startup, Orbo.ai acquired photo-editing platform Gemia to bolster its intellectual property and product portfolio.

---