Media tech startup NewsBytes raises $510,000 in Series A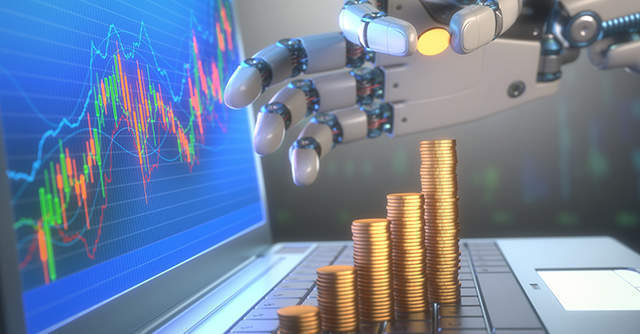 Gurugram-based Elysium Labs, which owns media startup NewsBytes, has raised $510,000 in a Series A round from Chevy Chase, Maryland headquartered venture capital firm North Base Media and The Dream Capital, which is an investment arm of Powerhouse Ventures.
Of the total, $491,000 is infused by NBM Investment Fund II and remaining by Powerhouse Ventures.
NewsBytes issued 1,201 Series A preference shares and 100 equity shares at Rs 32,122 per share to NBM Investment Fund II and Powerhouse Ventures, latest regulatory filings showed.

NewsBytes co-founder Sumedh Chaudhry confirmed the development with TechCircle. He said that the fundraise is the first tranche of the ongoing Series A round. Some well-known Asian media houses are expected to participate in the coming tranches of the Series A round, Chaudhry told TechCircle.
Founded in 2013 by Chaudhry, Shikha Chaudhry and Romesh Khaddar, the platform is a breaking news aggregator, which feeds news in question and answer format to avoid information overload. The company deploys its in-house search engine, Brahmastra, which uses natural language processing to auto-populate answers to predefined questions.
NewsBytes also uses a natural language generation-based engine which can convert raw numerical data into text-based articles. In March 2018, it developed a bot called Yantra which can write factual multi-lingual stories without any human intervention.

Since the launch of Yantra, NewsBytes has divided its business into two parts, a business-to-customer (B2C) digital media platform and business-to-business (B2B) technology platform.
More recently, the company has started licensing its Yantra platform to other companies to develop their own automated content. "We have already onboarded a couple of clients. We are also in talks with few of the largest media houses in India as well as Asia to onboard them as a client and an investor," Chaudhry added.
"With this capital, we are better positioned to expand our fast-growing audience and develop new technologies that will allow us to serve new clients," he added.

"NewsBytes is transforming the way global media houses, ecommerce giants, and any company that produces large volumes of content thinks about its content generation strategy. NewsBytes' language-agnostic content engine helps global companies write content at scale and in a cost-effective manner," Sri Peddu, MD of Powerhouse Ventures said in a separate response.
In September 2018, NewsBytes raised $1 million in a bridge round led by German publishing firm Mueller Medien along with early investor Powerhouse Ventures and Mumbai Angels Network. The company was incubated by GSF Accelerator in 2015 and had also received an investment of $50,000. It had raised an undisclosed sum in another round of funding from Mumbai Angels, Powerhouse Ventures and Citrus Pay founder Jitendra Gupta.
Media technology companies have begun to raise funds after a lull in investor sentiment. Last week, online news aggregator Dailyhunt, raised $22.5 million in a growth round led by New York headquartered hedge fund Falcon Hedge Capital with Byte Dance, Advent Management, and investment bank Goldman Sachs. Other companies that operate in the space include Lokal, Awaaz and Sharechat.

North Base Media was founded by former editor of The Wall Street Journal and The Washington Post Marcus Brauchli and former CEO of Media Development Loan Fund Sasa Vucinic. It focuses on investments in media companies working in sports, music, business, entertainment and news content. Another Indian startup in its portfolio is digital entertainment content provider Pocket Aces. It has so far invested in startups from all over the world such as The NewsLens, PictoLine, 90 mins, Nameless and News Deeply.
Powerhouse Ventures, which has offices in the US and India, was founded in 2011 and invests in early-stage startups. So far its portfolio consists of Indian companies including fintech startup OroWealth and digital audio platform Khabri. It has also invested in several US-based startups.
---