BankBazaar raises $6 mn from WSV Capital, existing investors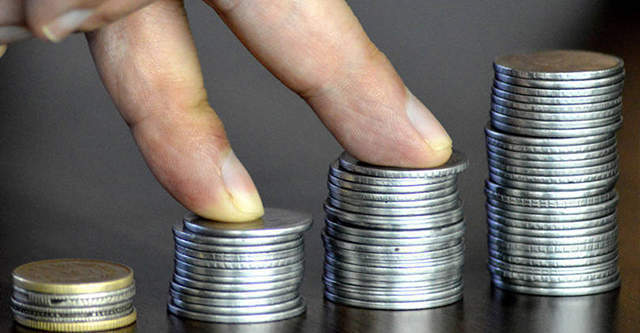 Chennai-based A&A Dukaan Financial Services, which owns loan aggregation platform BankBazaar, has raised Rs 45 crore (around $6 million) from new and existing investors in its extended Series D round.
WSV, a joint venture fund of Walden International and Korean company SKTA, came in as a new investor in the round, BankBazaar said in a statement.
Existing investors Amazon, Sequoia India, Experian and Eight Roads also chipped in, it added.

BankBazaar already raised Rs 29 crore ($3.8 million) of the said corpus of Rs 45 crore in April.
In March 2020, the company raised $2.2 million as part of this ongoing round, from returning investors including Dublin headquartered credit information provider Experian, venture capital firms Eight Roads and Sequoia India.
With the current funding, the company has so far raised $116 million.

"In the post-Covid-19 world, the demand for contactless finance is going to grow exponentially, and this round of funding will help us accelerate our plans to implement contactless access to credit. This round of funding reiterates our investors' trust in our vision of contactless finance as the future of personal finance and in our ability to make it a reality," Adhil Shetty, CEO of BankBazaar said.
The company claims to have witnessed a 53% increase in monthly revenue and a 15% reduction in costs despite tough market conditions between October 2019 and February 2020. Its registered customer base has risen to over 40 million.
"BankBazaar has always been focused on achieving EBITDA profitability, and going forward, profitability continues to be our top priority. We look forward to accelerating contactless credit from leading financiers and with this round have enough capital to get soon to break even and beyond," added Shetty.

Shetty founded BankBazaar in 2008 along with Arjun Shetty and Rati Rajkumar. The company provides instant customised offers on loans and credit cards. It claims that over 50 financial institutions have chosen to integrate themselves with the platform.
Online financial services firms and fintech startups continue to garner investor interest despite Covid-19 lockdown.
Last week, Ola Financial Services, the financial services arm of taxi aggregator Ola, raised Rs 205 crore ($27 million) in a Series A round of funding led by Matrix Partners India.

Last month, small and medium enterprise-focused fintech startup Khatabook raised $60 million in a Series B funding round.
Around the same time, Lendingkart -- lending platform for SMEs, raised $42.2 million in its Series D funding round.
---