TPG, L Catterton to invest $848 mn in Jio Platforms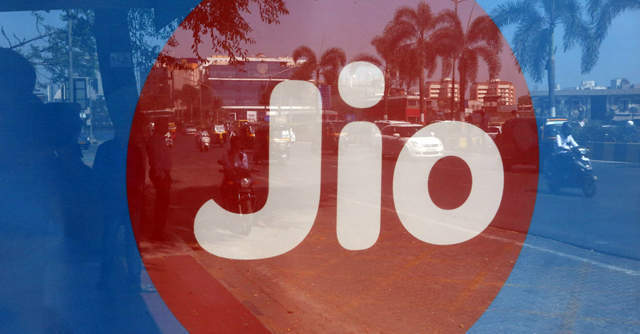 Greenwich, Connecticut headquartered private equity firm L Catterton has invested $250 million (Rs 1,894.5 crore) in Jio Platforms, the telecom arm of diversified conglomerate Reliance Industries (RIL).
L Catterton's investment will translate into a 0.39% equity stake in Jio Platforms on a fully diluted basis, RIL said in a statement.
In a separate deal, Jio Platforms has said that it will raise $598.6 million (Rs 4,547 crore) from global alternative asset firm TPG. Post the deal, TPG will hold 0.93% stake in the company.

The investments peg Jio Platforms at an equity value of $65 billion (Rs 4,91,000 crore) and an enterprise value of $68 billion (Rs 5,16,000 crore).
Since April, the company has raised a total of $13.7 billion (Rs 1,04,326.95 crore) from investors such as social media firm Facebook, and private equity companies such as Silver Lake, Vista Equity Partners, General Atlantic, KKR, Mubadala Investment Company, Abu Dhabi Investment Authority, TPG and L Catterton.
"I particularly look forward to gaining from L Catterton's invaluable experience in creating consumer-centric businesses because technology and consumer experience need to work together to propel India to achieving digital leadership," Mukesh Ambani, chairman and managing director of RIL, said.

Investment bank Morgan Stanley, and law firms AZB & Partners and Davis Polk & Wardwell advised RIL on the deal.
"We are strong supporters of fostering growth through product development, enhanced digital capabilities and strategic alliances. We look forward to partnering with Jio, which is uniquely positioned to execute on its vision and mission to transform the country and build a digital society for 1.3 billion Indians through its unmatched digital and technological capabilities," Michael Chu, global co-CEO of L Catterton, said.
Founded in 1989, L Catterton has deployed $20 billion in capital in 200 companies globally across seven fund strategies. In 2019, it invested $2 billion in 17 companies and also exited 11 investments with a total realisation of $1.8 billion. L Catterton has 17 offices globally, including ones in Singapore, New York, Paris and Luxembourg.

"Jio is a disruptive industry leader that is empowering small businesses and consumers across India by providing them with critical, high-quality digital services. The company is bringing unmatched potential and execution capabilities to the market, setting the tone for all technology companies to come," Jim Coulter, co-CEO of TPG, said.
Founded in 1992, TPG has over $79 billion of assets under management, with investments in companies such as shared rental startup Airbnb, digital music platform Spotify and shared mobility platform Uber.
---