German firm SAP launches Global Bharat programme to digitalise MSMEs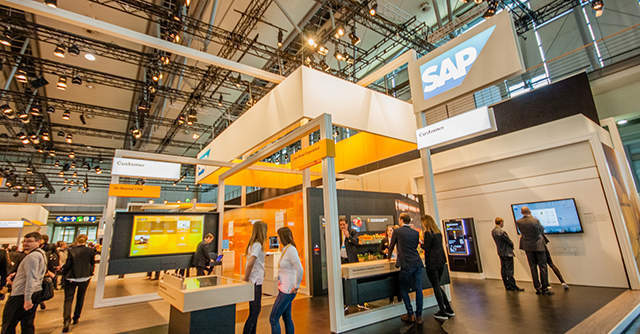 German enterprise technology firm SAP has launched a programme to equip micro, small and medium enterprises (MSMEs) in India with digital technologies to make them globally competitive.
Dubbed Global Bharat, the programme will provide business owners access to the global marketplace, digital skilling opportunities for the workforce and business transformation processes to drive efficiency in the MSME sector, the Waldorf, Baden-Württemberg headquartered firm said in a statement.
At 29%, the MSME sector contributes heavily to India's GDP and provides employment to over 111 million people, Deb Deep Sengupta, president and managing director for the Indian subcontinent at SAP, said.

"It is imperative to strengthen the sector for the revival of the country's economy. The programme will enable MSMEs to augment business operations and re-access critical processes that overcome inefficiencies and make them globally competitive," Sengupta added.
Launched in association with the Nasscom Foundation, the United Nations Development Programme and Pratham InfoTech Foundation, the initiative will compliment the Indian government's vision to empower the MSME sector, the company said.
The firm will give MSMEs open and free access to SAP Ariba Discovery till the end of the year, it said. The service allows a buyer to post sourcing needs and get responses from nearly four million suppliers on the platform. The Ariba Network is one of the largest digital B2B marketplaces, with more than $3.3 trillion in global commerce flowing annually on the network.

Additionally, by giving business owners access to SAP India's digital skilling platform Code Unnati, MSMEs will be able to access 240 digital courses on finance, soft skills and productivity technologies, which will help them adapt to the new working environments, it said. Available as a mobile app on Android smartphones, the programme has already trained over a million youth in 1,500 physical training centres, it added.
Through the Bharat ERP (enterprise resource planning) initiative, MSMEs can adopt SAP's ERP starter pack on the cloud for Rs 3,999 per user per month. It can be accessed by a maximum of five users per MSME.
"Eighty percent of SAP's customer base are MSMEs that have adopted digital technologies and witnessed exponential growth. As India opens up to a post-Covid business landscape, we will help MSMEs in their digital journeys and support them with technologies and skills necessary to gain scale and compete in the new environment," Subramanian Ananthapadmanabhan, vice president and head of general business for the Indian subcontinent at SAP, said.

Last month, the company launched SAP S/4 HANA Cloud and SAP commerce cloud on its India data centre to enable enterprises to meet end-to-end customer demands and make commerce frictionless, while ensuring compliance with the current and upcoming Personal Data Protection Bill.
---