Former Cognizant executive Gajen Kandiah joins Hitachi Vantara as CEO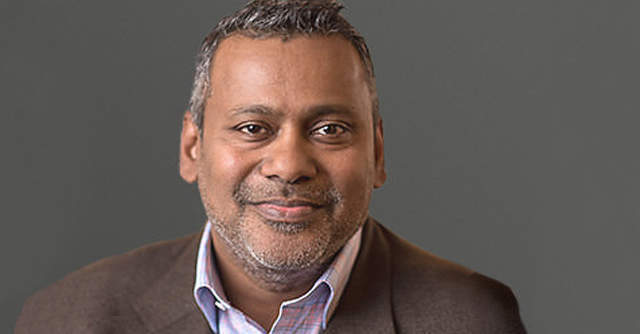 Data management firm Hitachi Vantara, the wholly-owned subsidiary of Tokyo-based industrial giant Hitachi, has appointed Gajen Kandiah as its chief executive officer (CEO), effective July 13, 2020.
Toshiaki Tokunaga, who is currently the CEO and chairman of the board, will continue to serve as chairman, a statement said. Tokunaga will transition responsibilities to Kandiah through October 1 this year.
Prior to the Hitachi Vantara, Kandiah worked at Cognizant for over 15 years. Most recently, he served as president of digital business and digital engineering at Cognizant.

"Gajen Kandiah has an impressive track record in rapidly scaling digital businesses. He is the perfect CEO to help Hitachi Vantara, its partner ecosystem and our customers further accelerate their success," Tokunaga said.
Prior to Cognizant, Kandiah co-founded NerveWire, a management consulting and systems integration firm, which was later acquired by Wipro. Before that, he served as vice president at Bezons, France headquartered information technology service and consultancy firm Atos.
Read: Hitachi Vantara opens regional operations hub in Hyderabad

Kandiah is also serving as a special advisor for Greenwich-based private equity firm Brighton Park Capital, since August 2019, according to his LinkedIn profile.
"The opportunity to lead Hitachi Vantara is a thrilling one. I am confident that if we align our broad portfolio of data storage, analytics, industry-specific solutions and information technology services behind a singular vision to delight our clients, we will become a true digital leader," Kandiah said.
Hitachi Vantara recently expanded its digital offerings to help manufacturers restart production and maintain employee safety amid Covid-19.

In March, Hitachi Vantara acquired the assets of Containership, a privately held vendor of software for managing containerised business software applications. Vantara clubbed with consulting firm Hitachi Consulting, to create a new digital infrastructure and solutions powerhouse, in January.
Last year in October, it rolled out an artificial intelligence (AI)-enabled data centre platform and new data analytics solutions for enterprise operations.
---