Paytm, founder to buy general insurer Raheja QBE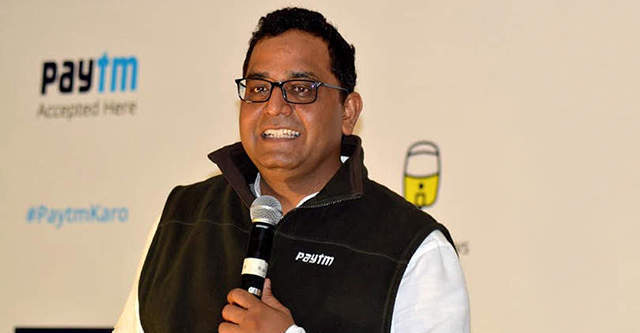 Digital payments platform provider Paytm and founder Vijay Shekhar Sharma will acquire a 51% stake in general insurance company Raheja QBE, for about $39 million, according to a regulatory filing made by Raheja QBE's parent company.
While Paytm will buy a minority stake in the Mumbai-based company, Sharma-led healthtech startup QorQl will hold a majority stake, Rajan Raheja-owned construction material company Prism Johnson said in the BSE filing.
Paytm said it expects the deal to help expand its suite of fintech offerings to general insurance services, in a separate statement. Launched in 2009, Raheja QBE is a joint venture between Prism Johnson and Australian insurer QBE Insurance.

"Its (Raheja QBE) strong management team will help us accelerate our journey of taking insurance to the large population of India with the aim to create a tech-driven, multi-channel general insurance company with innovative and affordable insurance products," Amit Nayyar, president at Paytm said.
Paytm made an undisclosed investment in QorQL in April 2017. Founded in 2015, the startup uses artificial intelligence (AI) and big data to operate a medical records management platform for doctors and a direct-to-consumer health tracker, according to its website.
Separately, Paytm's Sharma has reportedly rolled out two new entities for personal investments, along with wife Mridula Parashar in February. The firms are named VSS Investco and VSS Holdings.

The news follows other major business changes at the Paytm parent One97 Communications. Last month, it said it plans to move all of Paytm's operations in the Delhi-NCR office, including headquarters, to a larger campus in Noida, by December.
Related: RJio criticizes Paytm for taking telecom operators to court on phishing frauds
In the same month, the company's ecommerce arm Paytm Mall said it moved its operations from Noida to Bengaluru in a rejig of operations as well as senior management.

The latest merger in the Indian fintech space is Mumbai based non-banking finance company InCred's acquisition of Qbera, an online platform that facilitates unsecured personal loans.
---