In Brief: Synergy forays into India insurtech market; Alibaba's UC Browser closes India office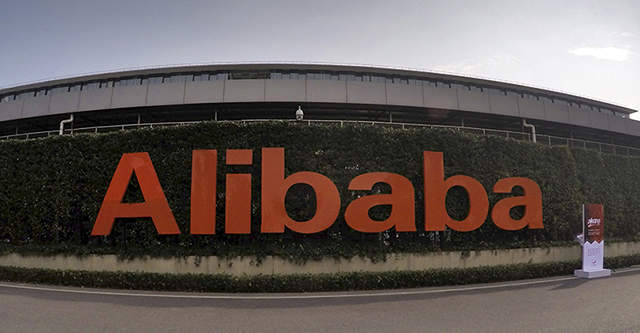 Insurance technology solutions provider Synergy Strategic Solutions has announced its plan to enter India's insurance market, according to a statement. The company is expected to roll out its end-to-end technology solutions and services including application development, smart automation, cybersecurity, and data analytics that it claims to have successfully deployed for leading insurance companies in the Asia Pacific region. The solutions have enabled them to navigate their digital transformation journeys with speed and ease, the statement added.
Alibaba's UC Browser closes India office
Chinese multinational technology company Alibaba, on Friday, said that it has closed the offices of its mobile applications UC Browser and UC News in India after the apps were banned by the Indian government, Inc42 reported. The company has not yet announced a severance package for the affected employees, the report said. UC Browser was among 59 other apps that were banned by India on June 29.
PayU inks deal with ecommerce platforms Shiprocket Social and Quick eSelling
Online payment solutions provider PayU has partnered with ecommerce platforms Shiprocket Social and Quick eSelling, to enable their more than 15000 merchants to digitise transactions. The partnership with Shiprocket Social will enable PayU merchants to transform their businesses into high-end brands with free online store development, whereas the partnership with Quick eSelling will allow PayU merchants to launch, manage and optimize online stores, the companies said in a joint statement. Additionally, the merchant partners of Shiprocket Social and Quick eSelling will also be able to avail other infrastructural support offered by PayU, which includes features such as same-day settlements to manage cash flows, accept international payments, and initiate bulk payments, among others.
OYO terminates lease contracts for two Gurgaon offices

Hospitality giant OYO Hotels & Homes has terminated leases for two of its corporate offices in Gurugram, according to a report by the Economic Times. The Gurugram headquartered firm is also renegotiating the lease on a third property at Capital Cyberspace, the report said. The SoftBank-backed company has vacated its offices at Spaze Palazo and in Udyog Vihar, invoking the force majeure clause. The force majeure clause is applicable during unforeseeable circumstances that prevent someone from fulfilling a contract.
Dell Technologies unleashes Dell EMC PowerFlex
Enterprise technology and compute devices manufacturer Dell Technologies has introduced Dell EMC PowerFlex, a new software-defined storage portfolio. The PowerFlex family, previously known as VxFlex, is now part of the Dell Technologies' Power portfolio, according to a statement. PowerFlex is a software-defined storage solution that enables transformational agility for organisations looking to modernise their data center operations. It will help businesses in harnessing the potential of software and deliver consistent, predictable information technology (IT) outcomes that drive the business forward.
Around 72% of IT professionals say that ITSM tool continues to be effective in a remote work environment: ManageEngine
About 72% of information technology professionals believe that the information technology service management (ITSM) tool is the most effective in a remote work environment, according to a survey by ManageEngine, the enterprise IT management division of Zoho Corporation and the developers of ServiceDesk Plus. The study, called The State of ITSM in the COVID-19 Pandemic, surveyed over 500 global IT professionals and found that merely 40% of organisations confidently agreed that they are equipped to tackle the increase in security and privacy concerns related to employees working outside the office.
NoBroker.com to hire more staff

Real estate tech platform NoBroker.com is on a hunt to hire professionals to expand its operations. The company has 300 open positions across verticals including business, marketing and technology, a statement said. NoBroker.com has four product lines, which include NoBroker, NoBrokerHood, NoBroker Pay and Home Services. The company also claims to be the only platform in India that is 100% brokerage free. It is present in Bangalore, Mumbai, Pune, Chennai, Hyderabad, and Delhi-NCR.
---