Meet the 9 startups that graduated from Orios #Misfits3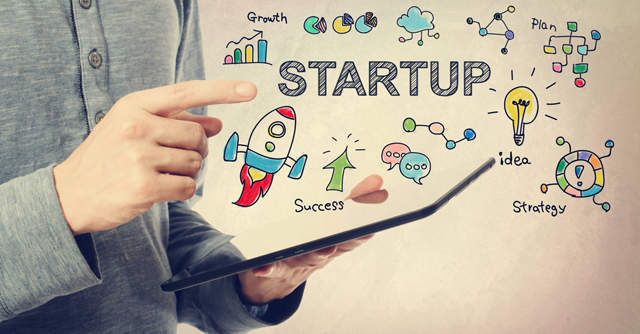 Mumbai based venture capital firm Orios Venture Partners' scale-up programme for seed-stage startups #Misfits3 has announced the names of graduating firms.
The three-day virtual demo day called #Expand saw nine founders presenting their pitches to raise Pre A to Series B to over 200 VCs across the world, according to a statement.
Read: Orios Venture Partners launches #Misfits cohort 3 programme

Launched in 2013, Orios Venture Partners primarily invests in India-focused consumer tech and non-tech startups. Its portfolio companies include Pharmeasy and GoMechanic. The #Misfits programme was rolled out in 2018 and was revamped a year later.
The latest programme, #Misfits cohort 3, promised $50,000- $1.5 million in seed capital for selected startups along with guidance from entrepreneurs.
"In these cohorts, we address the most common challenges faced by these young startups -- scaling up efficiently, hiring the right talent, and raising funds. We are proud of the response from over 200 venture capital funds received to the latest batch from #Misfits3," Anup Jain, managing partner, Orios Venture Partners said in a statement.

The selected startups are:
GolBol: Founded by Shanu Vivek in 2019, the Mumbai based startups provides a social networking platform.
Krishify: Founded by Rajesh Ranjan and Avinash Kumar in 2019, Krishify is a social network for farmers to discuss and solve for their Agri input needs.

Leher: Set up in 2018 by Vikas Malpani, Lehar App is a video social network for content creators, influencers, and vloggers. Users can discuss trending topics, content ideas, ask questions and share opinions on things they are concerned about. The company is based in Bengaluru.
MoneyOnClick: Established by Vishal Chopra and Himanshu Gupta in 2018, MoneyOnClick is a social distribution lending fintech startup that provides joint-liability family loans for 120 million lower-middle-class households in tier 2-4 cities, who are forced to take loans from informal money lenders.
CityCash: Headquartered in Mumbai, CityCash, a fintech startup, brings in the state-of-the-art technologies and unique business models in the digital payments space with a focus on NFC (near-field communication) based card payments. It was founded by Vineet Toshniwal in 2017.

Gully Network: Founded in 2019 by Ajay Nain and Prateek Chaturvedi, Gully Network is a tech-enabled network of mid-sized grocery stores. Its partner stores join Gully Network for increased income and end-to-end automation. The startup is based in Bengaluru.
YumLane: The Snack FMCG (fast-moving consumer goods) startup was established in 2016 by Hitesh Ahuja, Rahul Kumar and Rueben Ghosh. It offers a range of on-the-go hot snacking and meals.
Intelligence Node: Mumbai-based company is a real-time retail price intelligence platform that develops artificial intelligence and machine learning analytical products focused on price optimisation. It was set up in 2012 by Sanjeev Sularia, Slavcho Ivanov, and Yasen Dimitrov.

Karbon Cards: The Bengaluru and Shanghai-based fintech startup was founded in 2019 by Pei-fu Hsieh and Amit Jangir. Karbon Card offers corporate cards to Indian startups with funding of at least Rs 25 Lakh. It offers its services to over 200 Indian startups including Cred, MyGate, Jupiter, and MoEngage.
---