Exclusive: 1Crowd backs content management startup Text Mercato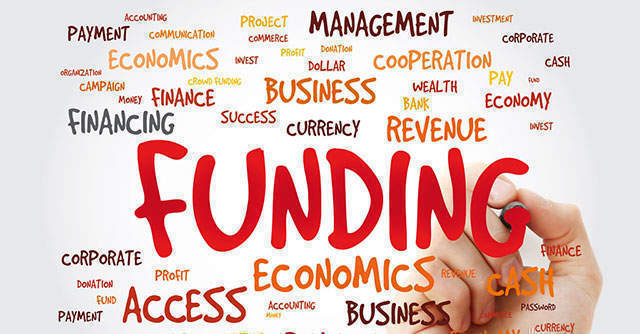 Bengaluru based Text Mercato Solutions, which runs an eponymous cataloguing and content management platform, has raised Rs 4.85 crore ($646,000) in a funding round led by equity crowdfunding platform 1Crowd.
Hong Kong based startup accelerator Betatron, and angel investors, including former CEO of HSBC Africa Andrew Dell and Sequent Software CFO Raaj Shah, participated in the round, Kiran Ramakrishna, co-founder of Text Mercato, told TechCircle.
1Crowd, owned by Mumbai based Zeva Capsol, runs a sector agnostic early stage investment platform and an angel fund which co-invests with investors registered on its platform.

The capital raised by Text Mercato will primarily be deployed to improve technology, acquire customers and expand its team.
Last year, the company raised $370,000 in a seed funding round from Betatron; former CEO of UTV News Arun Anant; HiveMinds CEO Jyothirmayee JT; Pix.City CEO Julien Wolff; and BTF Legal managing partner Prashant Mara.
The process of cataloguing and listing products on an ecommerce platform involves tasks such as photographing, editing, creating content, cataloguing and digital marketing. Text Mercato looks to leverage artificial intelligence and machine learning to eliminate multiple touchpoints to make the process faster and cost efficient.

Founded by Ramakrishna and Subhajit Mukherjee, the startup uses technology capabilities such as image and text recognition, text generation, online data processing and character recognition to help ecommerce firms catalogue and list products online.
"If you are an ecommerce company with 1,000 products to sell, they need to go to the photo guys, then catalogue, (create) content and then (do) digital marketing. We want to eliminate this (the multiple processes) and give them one tool that can manage everything end-to-end," Ramakrishna said.
The startup aims to set up a full product performance management suite, and is currently building a technology product portfolio for end-to-end cataloguing. This includes integrations with marketplaces and ecommerce enablers, seller enablement, as well as above-mentioned processes.

"Our aim is to disrupt the multi-department and multi-role problem of listing and marketing a product into one single seamless process. The company will focus on end-to-end stack, single sign-on, central management and scale across languages," Ramakrishna said.
Text Mercato has a network of about 3,000 freelancers and an in-house team of 65 employees.
It serves over 100 clients, including Myntra, Paytm Mall and The Luxury Closet (Dubai), across industries such as fashion, electronics, FMCG and hospitality.

Indian customers account for nearly 75% of its revenue, while 25% comes from international clients in China, France, Singapore and the UAE.
Investment advisory firm ValPro's startup vertical Enablers was the advisor to Text Mercato in this transaction.
Lead investor 1Crowd marked the second close of its debut angel fund at Rs 50 crore in December last year. The SEBI registered fund has a target corpus of Rs 75 crore, including a greenshoe option of Rs 25 crore. Its portfolio includes companies such as revenue management platform Voiro, automated video platform Rocketium, cloud kitchen firm Hoi Foods, virtual technology lab provider Nuvepro and proptech startup Zipgrid.

---