In Brief: Govt to set up fund of funds for MSMEs; Ola Electric to hire 2,000 people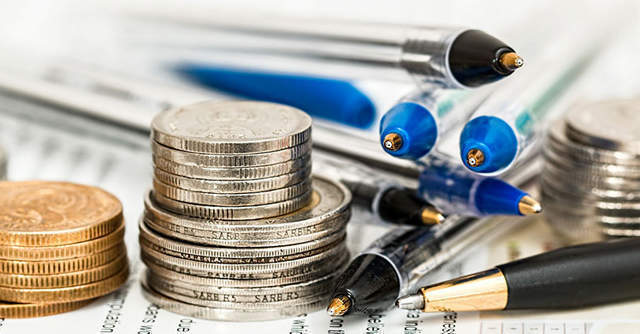 The government is set to launch a fund of funds for micro, small and medium enterprises (MSMEs), and invite venture capital and private equity firms to invest in small businesses, The Economic Times reported, citing MSME secretary AK Sharma. In May, finance minister Nirmala Sitharaman announced the Rs 50,000 crore fund of funds. "... Rs 10,000 crore will come from the government and rest 40 (Rs 40,000 crore) is to be leveraged through the market through VC and PE firms," the financial newspaper quoted Sharma as saying at the CII Money Mobility week.
Ola Electric to hire 2,000 people, launch an EV soon
Ola Electric Mobility, the electric vehicle arm of Ola Cabs run by ANI Technologies, plans to hire 2,000 people globally, a Mint report said. The company looks to hire 1,000 engineers over the next three months and another 1,000 people across other roles, the report said, citing an internal mail to employees from co-founder Bhavish Aggarwal. The firm looks to build electric vehicles across segments, even as it prepares to launch an electric scooter, and develop battery-as-a-service applications for shared mobility, it added.
Read: Ola Electric Mobility's hiring plans
RTI activist to file injunction petition against Facebook

RTI activist Saket Gokhale is reportedly set to file an injunction petition in the Bombay High Court against Facebook, seeking an order to get the social media platform to take down his private contact details published on its pages. The move follows a police complaint made by Facebook executive Ankhi Das, which claims that Gokhale, along with two others, were circulating her photo with "defamatory comments" on Twitter, The Economic Times said. However, Goklahe's name was not mentioned in an FIR Das filed later in Delhi, it said. Gokhale added that he would make Das a respondent to the petition.
DPIIT asks ecomm cos to assign country of origin tags by Sept 30
The Department for Promotion of Industry and Internal Trade (DPIIT) has asked ecommerce companies to complete assigning country of origin tags to both new and existing items on their platforms by September 30, Mint reported. However, two ecommerce representatives told the financial daily that the deadline was only mentioned during a recent meeting, with no written communication.
Read: New Consumer Protection Act brings ecommerce entities under its ambit
CRM platform Zoho rolls out update to accounting solution

Chennai headquartered software-as-a-service company Zoho has rolled out a new edition of its GST-compliant online accounting software Zoho Books for mid-market businesses. Dubbed Zoho Books Ultimate, the solution will help companies that have a turnover of ₹500 crore or more generate e-invoices for every sales transaction and report them to the Invoice Registration Portal (IRP) from October, a statement said. It will allow businesses to gain visibility into the performance of multiple branches, manage multiple GSTINs, simplify collaboration with suppliers and get real-time business reports in a single place, it said.
HCL launches Covid-19 risk assessment app
Homegrown information technology (IT) services company HCL Technologies on Wednesday said that it has launched a Covid-19 risk assessment app to help employees return to work safely. The app, built on the SAP cloud platform, will assess each employee's vulnerability to infection and the risk they pose to others, a statement said. The app will use the data provided by employees, map it against the latest science and government advice and generate a personal risk profile and guidance for each employee, it added.
Read: HCL Technologies launches a global hackathon
NoBroker partners with OYO Life to scale co-living services

Real estate platform NoBroker has partnered with OYO's housing rental division OYO Life, to provide co-living services through the tech-enabled platform with instant booking features. OYO Life has listed over 200 buildings on Nobroker.com across Bengaluru, Mumbai, Chennai, Pune, Hyderabad and Delhi-NCR, the statement said.
Dineout rolls out contactless take away service
Restaurant discovery and deals platform Dineout said on Wednesday that it has launched a contactless take away service on its app. While the service is currently available for about 5,000 restaurants across cities such as Delhi NCR, Mumbai, Bengaluru and Hyderabad, it will be extended to 10,000 restaurants by September, the statement said.
---