DGCA issues draft rules for in-flight usage of WiFi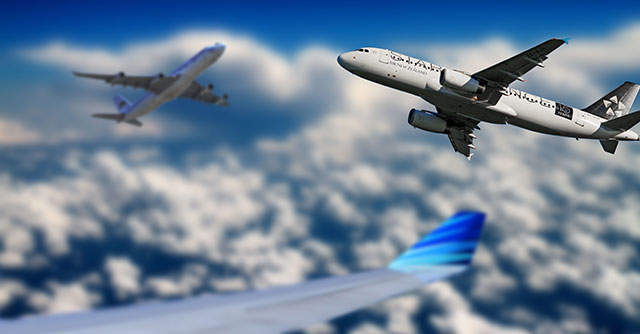 The Directorate General of Civil Aviation (DGCA) on Wednesday issued draft rules for in-flight usage of WiFi, six months after the aviation regulator reversed a ban on its usage in March.
WiFi services will be offered for personal electronic devices (PEDs) only when the device is on airplane mode. The services will be made available from 10,000 ft (3000m) above sea level before arrival or after departure, the official draft stated.
The draft regulations are expected to be finalised by the end of the year.

The civil aviation regulator has asked airlines to conduct crew training on the responsibilities, procedures and enforcements needed in the usage of PEDs in flight.
The pilot in command of the flight has the power to deactivate the use of PEDs anytime during the flight, while cabin crew are required to ensure that passengers comply with the rules.
The list of PEDs includes laptops, tablets, smartphones, smartwatches, e-readers, point of sale devices and radio transceivers.

"Passenger carry on electronic devices, which are not an intentional transmitter of radio signals such as portable voice records, electronic entertainment devices, electric shavers, etc., if carried on board, shall not be used by any person, as announced by the cabin crew, inside the aircraft during taxi, take-off, climb out, descent, final approach and landing phases of flight," the draft rules said.
Medical electronic devices have been exempted from the list of PEDs.
Also, operators will be required to conduct a risk assessment test to "identify the safety hazards and manage the associated risks" for the use of internet services through WiFi by passenger devices, the draft said.

India already flies a few aeroplanes that have in-flight wi-fi enabled, this includes Spicejet's Boeing 737 MAX, Vistara's Airbus A 321 and Boeing 787.
These planes were also a part of India's Vande Bharat Mission, which started in early May as a repatriation initiative by the civil aviation department. India resumed selective international flights in July.
In 2018, the Department of Telecommunications notified a set of rules for enabling in-flight connectivity through data and calls.

---