Amid strong cloud demand, Druva records 100% growth in data centre workload revenue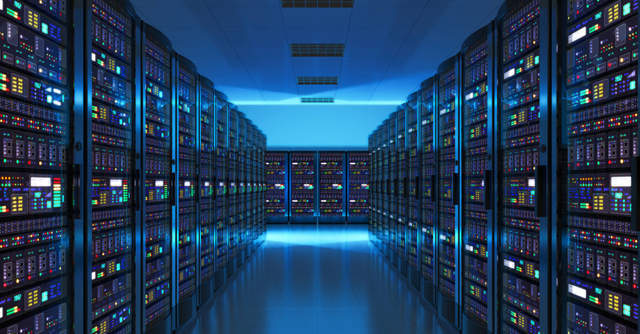 Sunnyvale, California-based cloud data protection and management solutions provider Druva said the revenue from its data centre workload has increased by more than 100% in the past 12 months.
Driven by software-as-a-service (SaaS)-based data protection solutions, Druva said the increase could be attributed to businesses rapidly expanding their cloud resources, as they look to replace aging hardware and software-based legacy solutions amid the Covid-19 pandemic.
The company has deployed SaaS solutions for over 135 enterprises, such as Adani Power from India, NTT Data and Uniadex from Japan, McConnell Dowell from Australia and Gold Peak from Hong Kong, a statement said.

In July, TechCircle reported that Druva realized a 70% year-on-year growth in its data centre revenue.
"As businesses in Asia Pacific Japan (APJ) adopt remote operating models, there is an urgency to adopt new technologies, maintain business continuity, and secure organizational and dispersed workforce data," Pete Yamasaki, regional vice president for APJ region at Druva, said.
According to a report by market intelligence firm IDC, the Asia Pacific region is expected to have the highest revenue growth rate for cloud system and service management software between 2020 and 2024, growing faster than the Americas and the Europe, Middle East and Africa regions.

Watch: Druva CTO Borate on how Covid-19 has accelerated demand for public cloud, SaaS
A Microsoft Threat report also pointed out that the ransomware risks in the APAC market is double compared to the rest of the world.
Druva said that its solutions have been designed to secure remote workforce and bypass stalled supply chains, along with overcoming limitations of traditional data centres owing to the current global situation. It said that it has helped over 700 companies in the APJ region with their security needs till date.

"We have holistic management of backups, reducing IT overhead, and can restore data at the granularity of just a single file," Wai Chung, IT backup administrator for cosmetic giant AmorePacific, a Druva client.
Druva also announced the expansion of its partner programme Druva Compass in APJ, which is aimed at accelerating digital transformation of its customers. Compass helps clients leverage expanded enablement resources, trains them through an accreditation curriculum and helps them streamline sales.
---