Solar energy SaaS provider SenseHawk raises $5.1 mn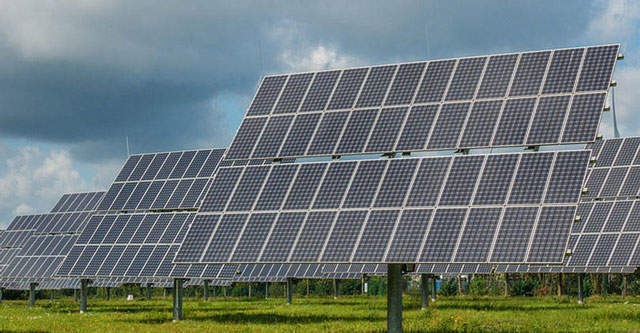 Artificial intelligence-enabled (AI) software provider for solar energy plants SenseHawk on Wednesday said it has raised $5.1 million in an ongoing Series A funding round led by Falcon Edge Capital-managed Alpha Wave Incubation (AWI).
The Saratoga, California headquartered startup's second ever institutional round of funding also had returning investor SAIF Partners participate.
It had raised $2 million in its first tranche of Series A, led by SAIF Partners in 2018.

With an office in Bengaluru, SenseHawk targets problem areas of development, construction and operation of solar sites, to reduce costs and increase overall efficiency of companies producing the renewable source of energy.
SenseHawk said its platform is used by over 80 customers to analyze over 28 gigawatts of solar assets in 15 countries. It aims to use the freshly raised capital toward product development and expansion of its teams in the United States, Middle East, and North Africa, the statement added.
"The SenseHawk platform uses a microservices architecture that enables us to easily build and integrate tools that can serve both technical and business processes in the solar industry. Our goal is to build a single solution to fill all the software needs of our solar industry customers," CTO Saideep Talari said.

The application modules on the SenseHawk platform support site and terrain management, construction monitoring, operations, thermography, work management and file organization, the company said, adding that a mobile app that collates all the functionalities also supports onsite navigation, to help users navigate across tasks across large-scale solar plants.
Post deal, SenseHawk said it will use United Arab Emirates as a global base for international expansion while also targeting the Gulf Cooperation Council (GCC) countries, Middle East and North Africa (MENA) and other global markets. It also plans to hire data scientists, product managers and engineers located in Abu Dhabi.
A $300 million India and Southeast Asia-focussed fund, AWI, was launched by New York headquartered hedge fund Falcon Edge Capital, early 2020. The fund is backed by the government of Abu Dhabi's ADQ entity, as well as investors from the United Arab Emirates.

AWI's other India investments include online lending platform Avail Finance and conversational AI and customer support software provider Verloop.io.
"The investment through Alpha Wave Incubation provides strategic access to the MENA market in addition to powering the ongoing development of our software platform… Solar construction is on a fast trajectory and this new funding enables us to continue to support designers, builders and operators of this critical form of renewable energy," CEO Swarup Mavanoor said.
Founded in 2016 by Mavanoor and Rahul Sankhe, the company initially used different kinds of unmanned aerial vehicles (UAVs), sensors, and data processing to create decision-making tools that drive productivity across energy and infrastructure industries. It has since narrowed-down its focus to the solar energy segment.

The segment has witnessed a sizable chunk of activity in 2020 so far.
In February, Bengaluru-based energy analytics startup MinionLabs said it was working on an artificial intelligence-based smart energy management solution named Solar Minion.
In March, rooftop solar systems solutions provider ZunRoof Tech raised $3 million.

In April, Noida-based rooftop solar energy solution provider MYSUN raised $4.5 million.
In July, Skilancer Solar launched an autonomous waterless robot to clean small-scale solar power plants installed on residential rooftops.
---