Google-owned YouTube, which currently has about two billion subscribers worldwide, has picked India to launch its in-app short video feature.
The development comes at a time when ByteDance-owned TikTok's ban in India and questions over the company's privacy policies in other markets have left a vacuum in the short video space. Several players, from Facebook owned Instagram to homegrown apps, have tried to replicate the platform's success.
Called Shorts, the feature will help YouTube, which has some 265 million active users in India, tap into the local market.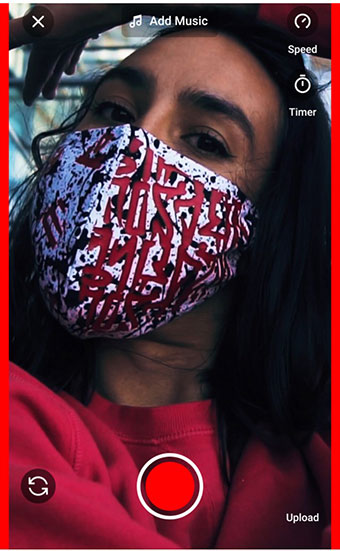 "Shorts is a new short-form video experience for creators and artists who want to shoot short, catchy videos using nothing but their mobile phones," YouTube said in a blog post.
The in-app feature will be rolled out first in India and over the next few days, YouTube will launch an early beta with a handful of new creation tools to test it out.
"This is an early version of the product, but we're releasing it now to bring you — our global community of users, creators and artists — on our journey with us as we build and improve Shorts. We'll continue to add more features and expand to more countries in the coming months as we learn from you and listen to your feedback," YouTube said in the blog post.
According to YouTube, it chose India as a launchpad for its new feature due to the rise in the number of mobile internet users as well as the diversity of content. In June, India saw the second-highest number of YouTube installs.
Before the ban, India was TikTok's largest market with over 120 million monthly active users in the country at the end of 2019.
With Shorts, a user will be able to make 15 seconds videos. Creators will be able to cut clips and string them together to make one short video.
San Bruno, California based YouTube has been testing waters in the short video space in the recent past. The platform recently rolled-out a new spot for the create icon on Android, starting in India. The YouTube short videos row was introduced in Aug 2020.
"We'll continue to expand to iOS devices and in more countries soon. You can also expect more creation features in the coming months," it said.
Instagram was the first major player to bet on the short video space after TikTok's exit. In early July, the company extended testing of its short video format 'Reels' to India. India is the fourth country, after Brazil, Germany and France, where the new format is available.
Other startups that have gained traction after the ban are InMobi's Roposo, MX Player's TakaTak, Dailyhunt's Josh and ShareChat's Moj along with mid-tier players such as Gaana-owned HotShot, Trell, Mitron and Chingari.
---