Sunil Abraham to lead data, emerging tech policy at Facebook India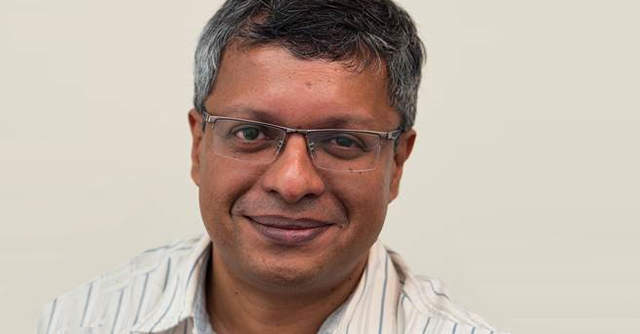 Social networking giant Facebook has appointed technology policy veteran Sunil Abraham as the public policy director for data and emerging technology for the company's India unit.
Abraham, a statement said, will shape Facebook's stance on technology policy issues in the country. He is also expected to build partnerships with key stakeholders in the public policy area of data privacy, consumer protection and artificial intelligence-led innovation for new products and services.
He will report to Ankhi Das, public policy director of Facebook in India, south and central Asia, the statement said.

"Sunil's experience in the field of technology policy and his vast research on data reforms are an ideal fit for Facebook. We are thrilled to have Sunil in our team as he brings deep industry and civil society knowledge and understanding. With his expertise and experience, he will help us in our mission to build transparency, accountability and empowered communities," Das said.
As part of Facebook's public policy leadership team, Abraham will contribute to policy development initiatives and proceedings in India and the South Asia region on data protection, privacy, new and emerging technologies, the statement said.
In 1998, Abraham co-founded Mahiti Infotech, an open technology service provider for the non-profit sector.

In 2008, he set up the Centre for Internet and Society (CIS), a non-profit policy and academic research organisation. CIS focusses on accessibility, openness, access to knowledge, internet governance, digital humanities and telecom regulation.
He was also part of the Wikimedia movement, where he co-managed the International Open Source Network for the United Nations Development Programme.
Most recently, he spent a year as an endowed professor at ArtEZ University for the Arts in the Netherlands.

The Mark Zuckerberg-led company has been caught in a political and policy-related firestorm in India over its handling of hate speech and misinformation. The company was accused of not taking down hate speech posted by members of the country's ruling party on the social media platform.
According to report by the Wall Street Journal in August, which cited anonymous current and former Facebook employees, the firm's India public policy head Das had "opposed applying the hate-speech rules to BJP MLA T Raja Singh' and at least three other Hindu nationalist individuals and groups flagged internally for promoting and participating in violence…".
Last month, India's parliamentary standing committee on information technology (IT) summoned Facebook's India head Ajit Mohan to present the company's views on "safeguarding citizen rights and prevention of misuse of social/online news media platforms, including special emphasis on women security in the digital space".

India is one of Menlo Park, California headquartered Facebook's key markets. The firm, which has over 400 million monthly active users on its messaging platform WhatsApp, is not new to controversy. In November 2019, Israeli software spyware firm NSO, through Pegasus, reportedly put under surveillance 19 Indians by bypassing the platform's end-to-end encryption, among other methods. WhatsApp filed a lawsuit against the company for a cyberattack that occurred in May.
As per the Ministry of Electronics and Information Technology (MeitY), the traceability of WhatsApp messages will be covered under the amendments to the Information Technology (Intermediary Guidelines) Rules, 2011, to track hate speech and forwarded messages, which have led to instances of lynching.
In April, Facebook announced its plans to invest $5.7 billion in telecom operator Reliance Jio in lieu of a near 10% stake.

---