Cyient inks strategic partnership with SPRINT for space-tech projects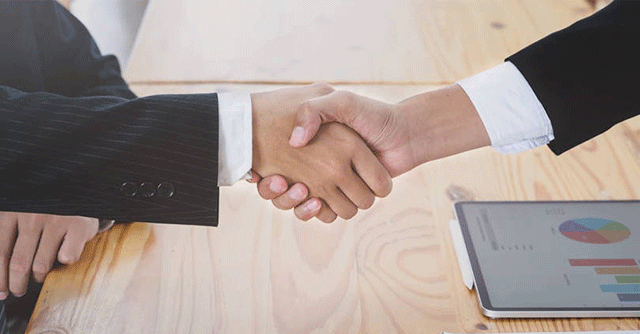 Mid-tier information technology (IT) services firm Cyient has entered into a partnership with UK-based Space Research and Innovation Network for Technology (SPRINT) for space data and technology projects.
Under the partnership, Cyient will work with SPRINT to facilitate collaboration with academic institutions and small businesses for major projects, the company said in a statement.
SPRINT provides businesses in the UK access to universities with space expertise and facilities, enabling enterprises to accelerate their innovative product development lifecycles. The partnership is expected to help Cyient identify new business opportunities to lower its product development costs and offer geospatial solutions with higher precision.

Commenting on the collaboration, Matt Wood, director of sales for geospatial at Cyient, said an academic and commercial partnership is a natural fit for the company as it focuses on innovation and developing skill sets and expertise in areas such as geospatial data creation and analysis, earth observation data, and machine learning algorithms.
"So, the new partnership with SPRINT will allow us to strike up a dialogue with academic institutions and SMEs in SPRINT's network, and gain access to their cutting-edge technology, skill sets, and expertise for potential collaborations," Wood added.
The collaboration will assist Cyient in accessing industry experts from various academic institutions and SMEs across the UK for collaborative space data and technology projects.

"Working with Cyient will help the company achieve its business growth strategies through collaborations with academic establishments and businesses within the SPRINT network," Ross Burgon, head of the National SPRINT programme, said.
Last month, the Hyderabad-based company entered into a manufacturing partnership with diagnostics reagents manufacturers and marketers Agappe, to bring Mispa Count X, a three-part hematology analyzer, into the market.
In August, Cyient acquired Australian consulting firm IG Partners at an enterprise value of AUD $11.6 million (Rs 63 crore). The acquisition is expected strengthen its digital capabilities in the energy and mining industries.

In June it collaborated with Microsoft to accelerate the deployment of internet of things (IoT) services for its customers. As part of the Microsoft Azure Certified for IoT programme, Cyient will have pre-tested hardware and software that are verified to work with Microsoft Azure IoT services to enable faster implementation of solutions.
---