In Brief: Centre to announce private carpooling framework; Fourth edition of FI Lab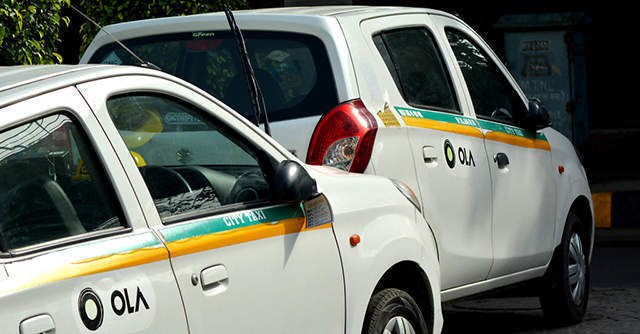 The road transport and highways ministry is expected to announce a framework for shared mobility by December 2020, Mint reported, citing a senior government official. The guidelines will focus on private non-transport vehicles (bikes and cars) to encourage shared travel and tackle the problem of pollution and congestion in metro cities, the person said. Also, it is expected to provide clarity over dedicated private carpooling services like BlaBlaCar and RedBus and make their operations easier. The rules, according to the official, will be applicable nationwide, although states will have to implement them at their discretion.
IIM Ahmedabad's CIIE.CO announces 4th edition of FI Lab to support startups
IIM Ahmedabad's CIIE.CO (capital incubation insights everything) has announced the 4th edition of its FI Lab (financial inclusion lab) to support early-stage startups aiming to create technology solutions to improve the financial health of India's low-and-middle-income segments reeling from the pandemic. The platform, a part of CIIE.CO's Bharat inclusion initiative, promises capital of up to Rs. 25 lakh for product development and validation as well as added solutions like expert mentoring, field study data, portfolio support, and service partner support. The solutions desired include flow-based credit models, underwriting methods that could leverage social behaviors, and other social capital aggregators that could enhance women's access to financial services, according to a statement.

Small city sellers drove Snapdeal's festive sale
Snapdeal's festive season sale has come to an end with significant participation from sellers and buyers in small Indian cities, a statement from the company said. The ecommerce firm has published a post-sales report saying that more than 90% of its orders were placed from non-metro cities, while about 70% of the orders were fulfilled by sellers operating from locations beyond the top 5 metros. This year's sale also saw consumer preferences shift towards regional brands, with as many as 80% of buyers choosing a local brand while 20% opting for national or international products. Additionally, home products became the top-selling category throughout the 5-day-long sale, beating fashion from previous years.
Amazon launches new emporiums to support 40,000 artisans, weavers

Expanding its portfolio of India-made products, ecommerce platform Amazon has onboarded multiple sellers offering famous handicrafts and handloom items from West Bengal and Madhya Pradesh. The company said in a statement that it has made available 500 unique products, including khadi jackets, sarees, handbags, and jewelry boxes, from the Gramin brand of West Bengal Khadi and Village Industries Board, Kabira and Vindhya Valley brands from Bhopal's Khadi and Village Industries Board, and Manjusha brand from West Bengal Handicrafts Development Corporation. It will also add more items across the three emporiums in the coming days with the ultimate goal of supporting 40,000 artisans and weavers across the two states.
TCS, University of Tokyo partner to drive digital innovation
Tata Consultancy Services (TCS) said it has partnered with the University of Tokyo (UTokyo), Japan for joint academic-industry research aimed at solving societal and business problems through design thinking and digital technologies. As part of this strategic collaboration, TCS said, the organizations will explore the deployment of telerobotics in unstructured environments as well as curate customized solutions to address the real-world challenges of TCS customers. In addition, the IT giant will also host lectures on embedded systems and robotics for UTokyo students, offer them internship opportunities, and incorporate the university's ecosystem of startups into its co-innovation network (TCS COIN), giving them a chance to engage with potential partners and expedite the real-world application of their cutting edge technologies, according to a statement.

Palo Alto Networks announces Prisma Cloud 2.0 with identity-based micro-segmentation
American cybersecurity conglomerate Palo Alto Networks has announced the launch of Prisma Cloud 2.0, its improved cloud-native security platform, according to a statement. The company said Prisma Cloud 2.0 builds on its 2019 acquisition of Aporeto, a zero-trust security solution for cloud, containers, and microservices. It offers four new cloud security features: data loss prevention capabilities, allowing discovery, classification, and malware detection for AWS S3; web application and API security for protection from Layer 7 and Open Web Application Security Project's (OWASP) top 10 threats; identity-based micro-segmentation for end-to-end visibility of network communications; and identity and access management security.
---