Health-tech startups Clinikk, Prescribe raise fresh capital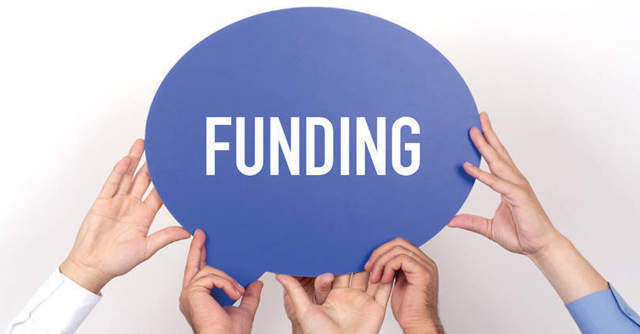 Bengaluru-based Ohealer Healthcare, which owns and operates insurance and healthcare platform Clinikk, has reportedly raised an undisclosed amount as part of a new round, dubbed pre-Series A.
The investment, as reported by TechInAsia, was led by fintech venture capital firm Emphasis Ventures (EMVC). Other participants were Times Internet, 500 Startups' Southeast Asia-focused 500 Durians fund, WEH Ventures, First Principles VC, and a few angel investors, including Anjali Joshi, the former product vice president at Google.
The names of other angels who took part in the round have not been disclosed by the startup.

Founded in 2016 by Suraj Baliga and Bhavjot Kaur, Clinikk claims to provide a 360-degree solution that integrates family health insurance coverage and primary care - complete with unlimited telemedicine consultations and personal assistance facility - under an affordable subscription.
The company says it has grown 40% quarter on quarter on the basis of this product and is expecting the addition of as many as 300,000 new subscribers in the next 3 months, the report added.
Baliga reportedly said Clinikk's comprehensive solution currently covers more than 500,000 people across India, of which 95% people use the platform as their first point of contact for healthcare services. The company also claims to have offered the first comprehensive Covid-19 insurance coverage.

Prescribe raises Rs 1 crore from Titan Capital, others
Chennai-based Wellnexus Technologies which a healthtech startup Prescribe, has raised Rs 1 crore ($134,600) in a seed funding round.
The startup claims to drive efficiencies for hospitals, clinics, and pharmacies through what it calls as a Shopify model.

The round was led by Titan Capital and other marquee investors, including AngeList syndicate and the founders of Curofy.
Prescribe said it would use the fresh capital to grow its sales team, engage in strategic partnerships with pharmaceutical companies and HIS providers in order to reach over 50o hospitals in 6 months.
Founded in 2018 by Nived Narayanan, Amit Kumar Verma, and Sreeshyam C A, the startup has developed an artificial intelligence-based solution that allows hospitals to provide consultation services to patients through WhatsApp.

The solution even allows increased medicine sales and lab bookings, the startup said.
Arata raises $1 million pre-Series A funding
Slick Organics, the Delhi-based startup behind personal care brand Arata, has raised $1 million in a pre-Series A round of funding.

The investment, according to a statement from the company, was led by Nikhil Vora, the founder and CEO of Sixth Sense Ventures, and Rohan Vaziralli, the general manager at ELCA Cosmetics.
Along with the duo, existing company investor DSG Consumer Partners, along with promoters, also participated in the round.
In the statement, Slick Organics said that the capital from this round will be deployed to create brand awareness while pushing research, new product launches, and inventory building to meet the growing demand.

The company, founded in 2018 by Dhruv Bhasin and Dhruv Madhok, has made a name for the Arata brand by sticking to the core philosophy of clean formulations, responsible practices, and sustainability. It offers a range of natural, plant-based and chemical-free skin and hair products and fully discloses their ingredients and formulations to the customers.
"I believe that in a cluttered personal care category, they have cracked the right code. Beyond the product proposition, I am delighted to be part of the exciting journey of the passionate founder duo and do believe that an early mover in this space will be extremely valuable," Vora said.
The company claims that the brand has more than 100,000 customers across the country and will soon clock Rs 20 crore annual recurring revenue.
Inspira Enterprise buys SmartCirqls' Splunk business unit
Mumbai headquartered IT (information technology) and cybersecurity consultancy Inspira Enterprise has acquired the Splunk analytics business unit of SmartCirqls Infotech, a company providing big data analytic solutions.
The financial details of the deal have not been disclosed. Inspira said that the acquisition will consolidate its hold in the industry by expanding capabilities into advanced security analytics and automation.
The company said it aims to build a 100-member team dedicated to advanced analytics within the next two years and expects to clock $4 million in additional revenues during the first year, with the expansion of territories.
Founded in 2012, SmartCirqls provides organizations with actionable insights using enterprise data. The company leverages analytics platforms from industry leaders, including Splunk, Microstrategy, and Elastic, and has served customers in domestic and international markets as Splunk's reseller partner, distributor, OEM accredited professional services provider and elite partner.
Beyond this, Inspira said in a statement, the deal would also expand its capabilities in AIOps, IT operational analytics, and machine learning-based IT service intelligence, enhancing the position of its IT infrastructure and networking business as a leader in digital transformation.
---