Swiggy GMV declined 62% in April-June quarter: Naspers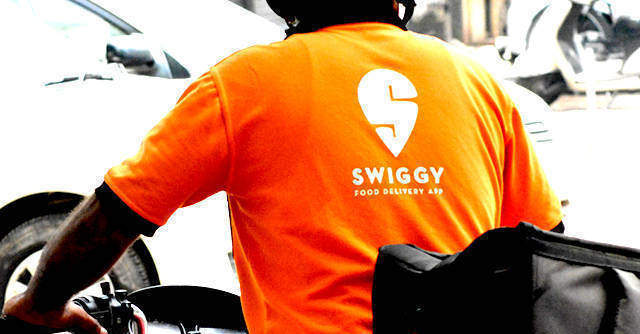 Online food delivery platform Swiggy saw order volumes decline 73% during the quarterly April-June 2020 quarter compared to the corresponding period last year. Gross merchandise value (GMV) dropped 62% during the same period, Naspers, the largest stakeholder in Bundl Technologies, the company that owns Swiggy, said in its latest earnings report.
In its report for the first six months of the financial year ended September 30, 2020, the South African internet and media conglomerate said, "Swiggy was materially impacted by severe lockdowns across India." It added that due to a three-month lag in reporting, the group's financials reflected Swiggy's operating results for January to June 2020.
Swiggy raised $112.5 million from Prosus and Meituan in February, increasing the stake of Prosus, the international internet assets division of Naspers, to 40% in the company.

Naspers in its report said, "Trading loss contribution for the period improved by a meaningful 43%, reflecting lower marketing and delivery expenses as well as meaningful cost reductions across the operations."
Among the 270 cities Swigy is present in, 200 cities have seen a 90% recovery to pre-Covid levels on a GMV basis while 70 cities had recorded 100% recovery as of October 2020, according to the Naspers and Prosus earnings call presentation.
Rival Zomato which recently raised $195 million at a valuation of $3.6 billion said that some of the cities in which it operates were seeing a peak demand of 120% as compared to pre-Covid period. Early investor in Zomato, Info Edge also said that the GMV on Zomato had recovered to pre-Covid levels in terms of value of orders.

As part of its half yearly report, Naspers also said that the payment and fintech segment which counts India as its largest market was impacted due to the abrupt halt of travel and hospitality in the light of the national lockdown and restrictions on e-commerce services.
The India business of PayU recorded 17% year-on-year growth for the total number of transactions for the half-year period, excluding the business of Wibmo.
PayU in India had acquired digital customer lending platform PaySense in January 2020 though the impact of the pandemic on the books was minimal, said the report. "However, due to the pandemic, the Indian regulator imposed a loan moratorium until end-August 2020. In response, we minimised our loan disbursements to manage risks in the portfolio. Given the small size of the book, credit losses as a result of Covid-19 are not significant."

---