Outlook 2021: Key developments, trends and outlook for agritech in India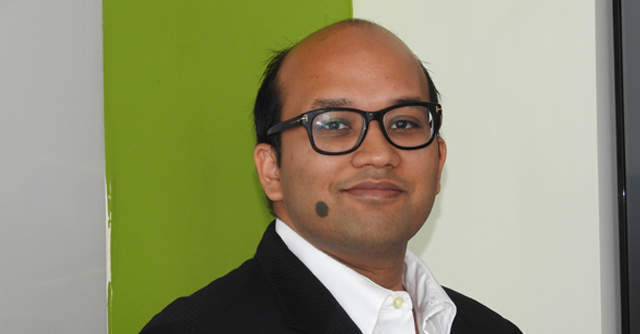 Agriculture is an important sector from both economic and social standpoints as it contributes 14% to India's GDP and is the livelihood of 58% of the country's population. Agritech startups have disrupted this traditional industry and there are more than 500 agritech startups in India, growing at a rate of 25% YoY. These startups raised $250 million in venture funding in 2019, 3X of the fundraise in 2018 and overall agritech funding has increased by 9.4X in the last five years.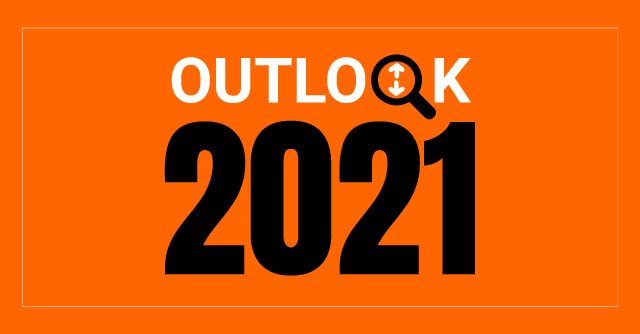 The competence of agritech startups came in the spotlight during the pandemic which adversely impacted agriculture but positively impacted agritech. Covid-19 helped expedite adoption of innovative and technology solutions and 85% of agritech startups recorded a spike in demand for their products during the lockdown.

Indian agritech startups raised $125 million between January 2020 and August 2020 amid the pandemic while overall venture capital funding decreased by 30% from 2019. Supply chain technology and output market linkage emerged as the top funded segments along with a rise in precision farming and financial services startups.
Post-Covid, the agritech industry is facing healthy tailwinds from the affordability and availability of high-speed internet, higher adoption of technology solutions, and maturing digital content ecosystem. These factors offer opportunities for innovation and market players are leveraging technology such as digitization, analytics, AI, ML, IoT, and SaaS, presenting a market potential of $24 billion over the next five years.

The Farm Bill 2020 is also expected to have a positive impact on agritech startups as it allows such companies to directly partner with farmers for procurement.
The adoption of these solutions increased post-pandemic with changes in consumer preferences for higher standards of food along with convenience which come from better and modern methods of agriculture. Supply chain technology and output market linkages present the biggest opportunity with a market potential of $12 billion in the next five years, as inefficient post-harvest supply chain continues to be the biggest challenge in agriculture.
Apart from supply chain, startups providing precision agriculture and farm management services are expected to witness high growth as they can increase yield from existing land through active monitoring, intelligent predictions, and by providing access to better farm equipment through a OPEX model.

Agri-fintech startups are also expected to have high growth with an opportunity to provide cheaper working capital financing and digitize payments. Funding in agritech is also skewed towards startups serving the above sub-sectors, with the bulk of funds pumped into startups building agri supply chains and market linkages.
As the agritech develops further, new trends and developments will keep coming. Major players are expected to aim for integrated value chains across segments to maximize margins and generate higher unit economics as, in spite of large market opportunity, agriculture is a commoditized market with thin margins (8-10%).

Large FMCG companies are also expected to enter the agritech market through vertical integration of their supply chain and by adopting tech to increase efficiency. These businesses may also provide financing options to farmers to lower their burden of high input costs as agriculture is an industry where the majority of producers purchase input at retail and sell output at wholesale.
The sector can also witness the entry of retail grocery and ecommerce players. Through leveraging technology and integrating their supply chain, these players will be able to buy large amounts of produce at a cheap price. Additionally, these players can also widen their selections of grocery items by directly procuring vegetables from farms and supply it to the end customers, thereby maintaining freshness and cutting out the need for middlemen.
Entry of food processing companies in the agritech sector is also expected as they usually don't have pricing power and look for ways to procure good quality produce at cheap rates. These companies can leverage farmers with the latest technology and farm management solutions to improve quality and availability of produce.

Agritech in India is still in a nascent stage with just 1% penetration of the addressable market potential of $24 billion. For the Indian agritech market to reach its potential, startups must create sustainable and scalable models with higher unit economics. They must continuously innovate the agriculture value chain without disrupting traditional channels and establish partnerships with FPOs, distributors, and food processing organizations. The ecosystem also requires support from the government, farming community, and increased investment funding at scale.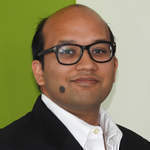 Ankur Bansal
---
Ankur Bansal is co-founder and director, Blacksoil. The views in this article are his own.
---