The curious case of HCL Software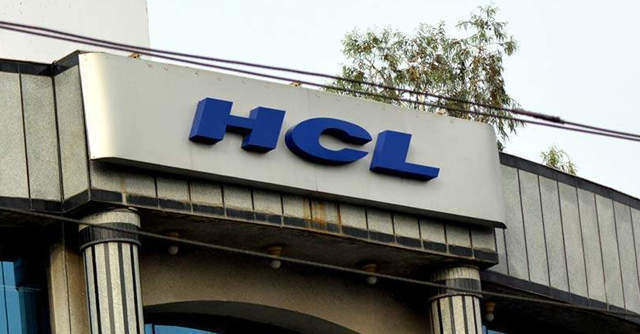 On 7 December 2018, HCL Technologies had entered into an agreement with IBM Software Products, committing $1.8 billion for seven software products, including the likes of Notes for email and AppScan for secure application development.
Twenty five months later, stock brokerages were still expecting an outlook on this acquisition, a transaction that HCL Technologies closed at the end of June 2019.
On 4 January, research analysts from Nomura and Prabhudas Lilladher listed 'products' in their 'outlook' category for HCL Technologies. The Prabhudas Lilladher report wanted a revenue and margin outlook of product business, which is understandable when a firm has paid $1.8 billion for assets that IBM wanted to divest. Elara Securities also listed 'products and platforms' in its 'Key Monitorable' bracket.

HSBC Global Research had a point of view in its 14 December 2020 research report. The analysts said, "So far, the IBM products have integrated well, and we expect continued momentum in that business." Still, it marked growth in the products division to be "weaker-than-expected".
What is this 'products and platforms' business housed in HCL Software?
HCL's Mode 3

When HCL Technologies completed the buyout of the IBM suite of products in June 2019, India's fourth largest technology services exporter launched a business unit called 'HCL Software'. It would be headed by Darren Oberst who welcomed the IBM employees into HCL.
The IBM employees were from R&D, sales, marketing, delivery, and support for AppScan, BigFix, Commerce, Connections, Digital Experience (Portal and Content Manager), Notes & Domino, and Unica.
HCL classifies Products and Platforms as 'Mode 3' of its Mode 1-2-3 Strategy. In 2019, HCL Software claimed it had delivered more than 340 partner releases and more than 90 HCL releases. "The division aspires to reshape the enterprise software business, focused on innovation and cutting-edge delivery for customer success," the company stated in a press release.

HCL's Mode 3 offerings help clients target "next-generation opportunities" to be "future ready". It draws the capability from IP created both internally and through an ecosystem of strategic partnerships.
The thing is IBM was clear that the product suite didn't fit into its 2019 strategic imperative, which it spelled out as "integrated capabilities in areas such as AI for business, hybrid cloud, cybersecurity, analytics, supply chain and blockchain as well as industry-specific platforms and solutions including healthcare, industrial IOT, and financial services," in the words of John Kelly, IBM senior vice president, Cognitive Solutions and Research.
Somehow, HCL Technologies believed that the same suite will make enterprises in its order book future-ready, i.e. in Mode 3!

But a reality check came in some of the numbers it shared on 15 January 2021 at the earnings call of the third-quarter for fiscal year 2021. Remember, HCL Technologies is now at a revenue run rate of $10 billion.
"We booked $91 million of new licence booking (in total contract value) TCV, which actually represents over 250% year-on-year growth," Oberst told analysts.
Sandeep Shah of Equirus Securities' research division soon clarified: "If we say that the new license TCV booking is at $91 million, which has grown at 250% year-over-year, is it fair to say the earlier base being as low as $26 million out of the total revenue size of, give and take, $630 million (or) $650 million, which was just 4% of the revenue?"

Shah added another question, "Is it fair to say that the license renewal business has been improving under the HCL Tech brand versus what it used to be earlier?" when HCL Technologies CEO C Vijayakumar stepped in. "These are quarterly net new license wins. So, your numbers are right," he said, adding that HCL has not yet called out renewal numbers.
Still, the concerns are valid if the products portfolio is growing under HCL, as it did under IBM.
In Q3, the products and platforms suite saw 6,000 individual sales transactions (new license and renewals). And next quarter is supposed to be weak for this business unit.

Oberst, vice-president of HCL Software, said the unit clocked 350 new footprint wins in the third quarter—the highest in a quarter since the acquisition. ('New footprint' is an HCL metric to measure when a customer purchases a new product for the first time.)
"We've seen customers growing through existing software deployments, buying and committing to more of the product that they already have," Oberst explained to analysts. "We've also seen a significant amount of up-sell and cross-sell where customers expand the relationship then to work with us in other product categories."
HCL Software is still scratching the surface of finding synergies where a customer that has one of our products starts to give the company "proprietary access and competitive advantage to really deliver very unique managed service offerings around it."
Towards that end, it renewed a deal with a European customer on the software side, which has led to a multi-year managed service partnership on the IT services side as well. "It's important to realise that it is a journey, and this is a long-term commitment from HCL to really build a long-term, growing, very meaningful strategic software business," Oberst concluded.
Vijayakumar reassured analysts that it will continue to provide all the typical metrics of software companies. "You should wait for at least the second year to be completed (since buyout completion), so that we can really create a trend and extrapolation of this," he added. (Note: that's 1 July 2021!)
The question that remains is whether the products in HCL Software will remain next-generation by the time clients buy into 'Mode 3'. Of course, by then, HCL can always acquire another suite of products from IBM.
---