Crofarm grows FY20 revenues 117%; Pravega Ventures ups stake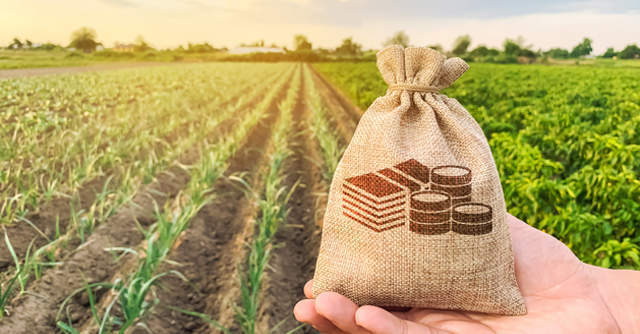 Gurugram-based agritech startup Crofarm Agriproducts grew its revenues 117% to Rs 24.3 crore during the financial year ended March 31, 2020, from Rs 11.2 crore in the previous fiscal.
Despite total expenses growing almost two-fold during the year, the startup managed to restrict losses to Rs 6.3 crore in FY20, widening marginally from Rs 5.1 crore a year earlier, according to regulatory filings.
Expenses grew from Rs 16.4 crore in FY19 to Rs 30.7 crore during the fiscal, which included Rs 22 crore in goods costs, employee expenses of Rs 3.7 crore and freight charges at Rs 1.5 crore.

According to a separate filing, the company has raised Rs 1 crore from Pravega Ventures Trust. The capital will be used to avail mentoring and guidance services to promoters and company, guidance in team development, periodic review meetings with investors, and connecting to new investors for future fund raising, the filing said. With the new round, Pravega increased its shareholding to 3.27% from 2.02% while Crofarm co-founder and CEO Varun Khurana owns 40.48% of the company and Smile Internet Services holds 15.74%.
The startup had raised $1 million from early stage investor Inflection Point Ventures for its social commerce startup Otipy in last August. Launched in June 2020, B2B2C platform Otipy connects consumers with farmers through women resellers. Otipy offers a product catalogue of fresh, hygienic and chemical-free on-demand fruits and vegetables from the farm, at rates that are "usually 25-30% cheaper than the market".
The platform uses an artificial intelligence-based demand prediction tool to collect historical data to procure produce, facilitate on-demand harvesting and ensure delivery of fresh produce on the same day. It also uses customer relationship management tools on WhatsApp to interact and serve consumers.

Through its B2B business, Crofarm supplies fruits and vegetables, sourced from farmers in Haryana, Uttar Pradesh, Delhi, Gujarat, Himachal Pradesh, Karnataka, Rajasthan and Maharashtra, to over 5,000 retailers.
Founded in 2016 by former Grofers executives Varun Khurana and Prashant Jain, the company also tracks retail-ordering behaviour and predicts demand using machine learning.
---