IBM rolls out new flash storage, hybrid cloud solutions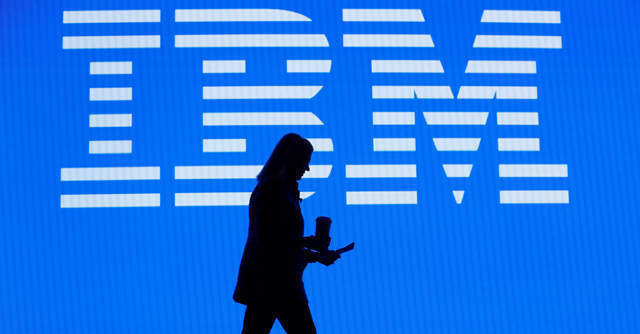 Technology services provider IBM on Wednesday said it has launched entry-level high speed flash storage systems, and updated its hybrid cloud and container services portfolio.
According to an IDC study, the requirements for high capacity, cost-effective storage has increased globally, as the amount of data is expected to proliferate to 143 zettabytes by 2024.
IBM's own September 2020 study on the impact of Covid-19 showed that 59% of companies have accelerated their digital transformation plans due to the pandemic.

Watch: Bob Lord on Red Hat in the IBM ecosystem, growing partnerships with Indian GSIs
The new flash storage system, called IBM FlashSystem 5200, will provide enterprise class storage to small and medium sized organisations. IBM also claimed that the new solution is 20% less expensive than its predecessor 5100, and offers better performance and capacity.
"Systems that provide global data availability and enterprise-class data services are more critical than ever. Today's announcement is designed to bring these capabilities to organizations of any size," Denis Kennelly, general manager of IBM Storage, said.

Like 5100, the 5200 will support IBM's flash storage portfolio, and will provide IBM storage insights that give users visibility across complex storage environments. IBM HyperSwap, a dual-site solution, will provide backup through automatic failover in the case of site incidents.
Read: IBM sees cloud business soar amid overall revenue shrink; co eyes 2021 growth
In terms of capacity, the 5200 starts with 38 TB of data, and can handle a maximum configuration of 1.7 petabytes. The 5200 will offer 66% more input/output speeds and 40% more data transfer speeds at 21GB per second, the statement said.

IBM also launched the FlashSystem 5015 and 5035, aimed at companies with fewer performance requirements.
In March, the IBM cloud satellite will be available for the FlashSystem portfolio, IBM Elastic Storage System and the IBM Spectrum Scale.
IBM cloud satellite, when launched, will help companies manage applications across public and private environments through a unified view, backed by as-a-service operations, security, and application lifecycle management.

---