Paytm overtakes SBI as top beneficiary bank for UPI payments in Jan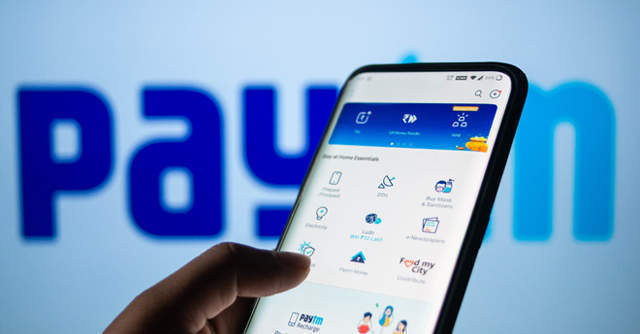 Paytm Payments Bank overtook State Bank of India as the country's top beneficiary bank in January, in terms of volume of Unified Payments Interface (UPI) transactions, according to data shared by National Payment Corporation of India (NPCI).
Beneficiary banks are lenders that house account holders who receive money via UPI.
The country's largest public sector bank recorded 354.61 million transactions in the month, with a technical decline (TD) rate of 1.52%, as per data from the UPI operator. Meanwhile, Paytm Payments Bank recorded 368.90 million transactions in the month, with a TD rate of 0.03%.

Read: UPI records 3.1% rise in transaction volume in January
A technical decline, NPCI said, occurs due to reasons such as unavailability of systems and network issues on its or the bank's end. SBI recorded 7.1% business decline, which accounts for payment problems on the customer's end.
Read: NACH infra migration trips NPCI payment settlements

SBI was followed by Yes Bank, ICICI Bank, and Axis Bank in the reported ranking -- all three of which recorded volumes in the 200 million club in the reported month.
Read: PhonePe beats Google Pay in UPI transaction volumes for January
A separate list of the top 30 UPI remitter banks, which house account holders who transfer money via UPI, contained names of SBI, HDFC Bank, Axis Banks, ICICI Bank, and Paytm Payments Bank in a descending ranking of transactions volume.

Total volume in the shared data set of top 30 UPI beneficiary banks, in January, totalled to over 2.26 billion in the month, while for top 30 UPI remitter banks, the count stood at over 2.40 billion.
---