Avataar founder Mohan Kumar on investment priorities for the new Opportunities Fund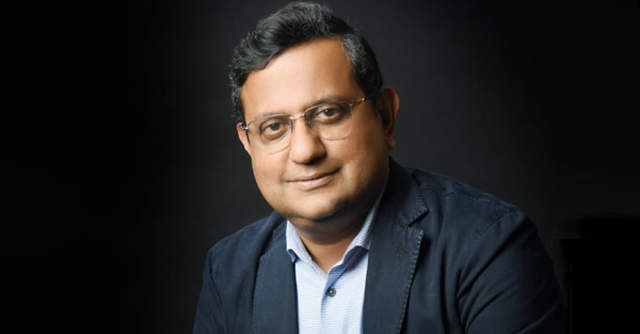 When Mohan Kumar left Norwest Venture Partners in late 2019 to start a B2B and SaaS focused venture capital firm, Avataar Capital, he was among those catching what was then still an early shift in the Indian technology startup market. The pandemic last year changed that. Suddenly, SaaS in particular, was on every investor's list of priorities.
Kumar decided to accelerate his firm's investment gameplan.
"We were planning to raise our second fund in late 2021 or early 2022. We didn't expect to hit the market within one year of closing our first fund," Kumar told TechCircle in an interview shortly after announcing the firm's $100 million Oppotunities Fund.

"We saw a couple of excellent deals and some of our portfolio companies are doing huge follow-ons and (we thought) let's get capital for that," Kumar, who is based in Bengaluru, said on the top-up fund.
Avataar raised its maiden fund in September 2019 with a $300 million corpus. An estimated $180 million of that corpus was spent in buying out Norwest's stakes in six companies which are now a part of the firm's portfolio.
Despite the difficult pandemic environment, it took Kumar and his team all of four months and conversations with about eight limited partners (LPs) to raise the Opportunities Fund. The fund will invest between $10 million and $30 million across nearly six companies.

While the maiden fund was backed by Boston-headquartered fund-of-funds HarbourVest Partners as the sole LP, this time around, some large institutional funds have backed the firm's new fund, Kumar said without divulging any names.
"The meetings and diligence (with LPs) happened over video calls and it was a first," said Kumar, adding that the team will hit the market again by the middle of next year to raise a new fund. For now the team's focus is on leading growth funding rounds in its existing portfolio companies and backing some new players.
The fund, Kumar said, will back 2-3 new companies in its focus areas of SaaS and B2B marketplaces and make an equal number of follow-on bets over a period of nine months, said Kumar. The firm's focus on SaaS paid off especially during COVID-19 as even the worst hit SaaS companies lost only about 10% of their clients.

"On an average, most of our portfolio SaaS companies grew between 15% to 100% during the period. True that their customers asked for deferred payments but on the other hand, many of them bought new solutions to service online orders," he said.
The Opportunities Fund has already made a couple of bets. It led a Series C funding round in San Francisco based talent engagement platform Sense HQ and a Series B round in portfolio company RateGain, which is a SaaS platform for the travel and hotel sector.
From its maiden fund portfolio, Avataar re-engineered the company structure and management at Appnomic Systems, a company founded in 2006 and backed by Norwest in 2012. The IP and assets of Appnomic were acquired by HEAL in December last year. "HEAL is a new entity set up in the US market with a new management that we have backed," said Kumar. George Thangadurai who joined Avataar as a venture partner from Intel Corporation is the CEO of the new entity.

Kumar believes the market for second generation technology for monitoring networks has huge potential in the US market. "It is a fast growing space and we felt that there was a strong market opportunity and a good management team for it (HEAL)," he said.
While it is early to talk about exits, Kumar said there are companies in the Avataar portfolio that have the potential to go public fairly soon. "Zenoti is a good one and it can either go IPO or look at an M&A opportunity. But there is a high possibility of them going IPO in two to three years in the US market," he said. Spa and salon SaaS provider Zenoti turned a startup unicorn in December 2020 after raising $160 million.
While profitable portfolio companies such as Manthan Software and Capillary Technologies can evaluate a public listing in the Indian market, Kumar added that B2B logistics platform ElasticRun is also a potential candidate.

---