India to be global innovation hub for Belgian firm Barco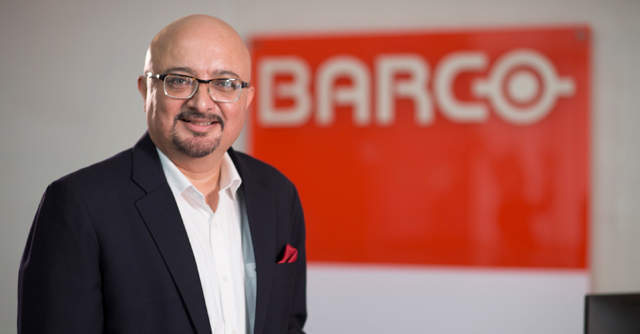 Belgian visualisation hardware product manufacturer Barco looks to set up a global innovation hub for software development and innovation in India.
The company will hire talent from top engineering institutions, and invest more than 10% of sales in R&D initiatives, a statement said.
"We are investing heavily in ramping up the software and R&D segments to enable Barco's pivot towards hybrid workplace solutions and offer employment opportunities in niche skill sets," Rajiv Bhalla, managing director, Barco India, said.

The company said it looks to spend at least a fifth of its R&D resources on technological solutions to facilitate remote services in healthcare, education and other domains. In 2020, Barco said it had invested 13.3% of its sales revenues in R&D initiatives.
Operational since 1934, Barco produces digital projection and imaging technologies in the areas of entertainment, enterprise B2B and healthcare.
In a bid to establish a software wing to complement its hardware suite, the company in 2012 opened up the Barco Software Labs in Noida, with a team of 35 employees.

The team, called the GEAX (short for Globally Empowered to Accelerate Xperiences), consists of full stack developers, automation engineers, C++ as well as cloud and Devops experts.
In 2020, the company moved into a 51,500 sq ft office in Noida to expand operations in India -- its current focus area. The R&D hub will also house experience and demo centres to showcase the company's product portfolio.
"The new facility at Noida is developed keeping hybrid collaboration and agile mindset as the guiding principle to promote innovation and faster value delivery to our customers," Ashish Gupta, vice president of the GEAX at Barco India, said.

The R&D centre in Noida will function on a hybrid workplace model, the company said.
---