Agritech startup Clover launches direct-to-consumer app Deep Rooted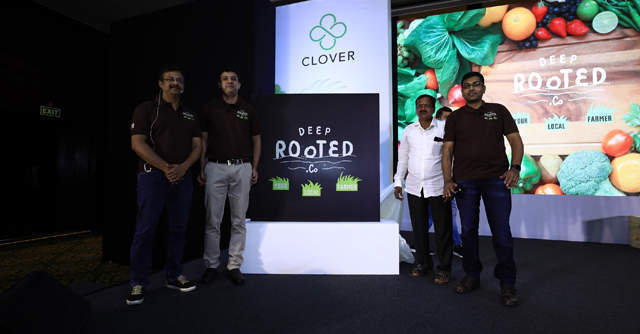 Clover on Thursday said it has launched a direct-to-consumer mobile application, Deep Rooted.
Through the D2C brand Deep Rooted.Co, the Bengaluru based company aims to tap into an estimated $100 billion market for vegetables and fruits sales. The app will initially cater to Bengaluru and Hyderabad regions.
Clover says it will invest over $2 million to create solutions focused on the supply chain and cold storage capacities to grow the brand.

"Consumers will get consistent access to zero-contamination, high-quality fruits and vegetables while farmers can experience up to a 3x increase in yield and income improvements," Avinash B.R, co-founder at Clover, said in a statement.
Read: Agritech startup Clover raises venture debt from Alteria
The agritech startup already caters to 175 locations in Bengaluru and Hyderabad. In the next 12 – 18 months, it plans a "cluster-based" expansion strategy to enter Chennai, Pune and Mumbai.

Deep Rooted will get a headstart through Clover's existing 150 store access. The company plans to move to 500 neighbourhood stores in the near future, along with its online presence.
The produce will be supplied from the company's own greenhouse and hydroponic farms, along with a network of 100 small-medium scale farmers.
"We are aiming for upwards of 90,000 app downloads by the end of the year. We will over time integrate product nutrition and storage advice and information on key farming practices," Gururaj Rao, co-founder at Clover, who also leads the product and technology function, said.

---