CoinSwitch Kuber userbase grows 350% in 2 months, firm to offer new investment options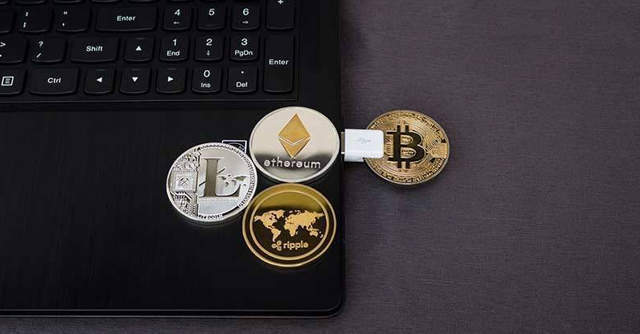 Cryptocurrency investment platform CoinSwitch Kuber, which was launched less than a year ago, witnessed a 350% growth in user base since January this year, touching 3.5 million users.
The Bengaluru-based startup, which looks to onboard 10 million users by 2021-end, said in a statement that nearly 54% of its userbase is from tier 2 and 3 cities.
The startup, which crossed $1.2 billion in transactions in February 2021, attracts a userbase that is between 25 and 35 years of age, the statement said.

Ashish Singhal, co-founder and CEO of CoinSwitch Kuber, told TechCircle that its growth could be attributed to the platform's ease of usage and its retail brokerage format.
"We are not an exchange; we are a buy-sell platform. You won't find order books, and other complexities of buying cryptocurrencies from exchanges on our platform. We provide fixed rate conversions," he said.
According to Singhal, fixed rate conversions here refers to maintaining the value of the cryptocurrency throughout the buying process, instead of having to adjust the price fluctuation from the time you add the cryptocurrency to your cart till you reach checkout.

For example, if the value of the cryptocurrency is Rs 1 when you add it to your cart, it remains the same till the end of the process, irrespective of the shift in price till the time of checkout.
In January this year, the startup raised $15 million in a Series A round led by Palo Alto-based Ribbit Capital and San Francisco-based Paradigm, marking their first investment in an Indian cryptocurrency startup. Returning investor Sequoia Capital India and angel investor Kunal Shah, founder of Cred, also participated in the round.
This is the largest amount raised in a single round by a startup in the Indian cryptocurrency space.

The startup said, at the time, that it planned to utilise the fresh capital to educate and spread awareness about cryptocurrencies among target users, in a bid to have a 10 million userbase by 2021.
Road ahead
CoinSwitch said it is also looking to offer new asset classes to its customers.

"The investors in crypto are very young people. Over time, CoinSwitch will get into other asset classes too, giving user more freedom and options to choose from to hedge their investments. So as these investors grow into their (investment) lifecycles, they will look to invest in other asset classes," Singhal said.
He did not share details on the products or the timeline for the launches.
Founded in 2017 by Singhal, Govind Soni, and Vimal Sagar Tiwari, CoinSwitch started as an exchange platform catering to global investors, as cryptocurrency trading was banned in India. It was only after the Reserve Bank of India lifted the blanket ban on cryptocurrency in March 2020, did the startup eventually start a brokerage for cryptocurrencies in India in June 2020.

---