Velocity raises seed round in first India bet for Peter Thiel's Valar Ventures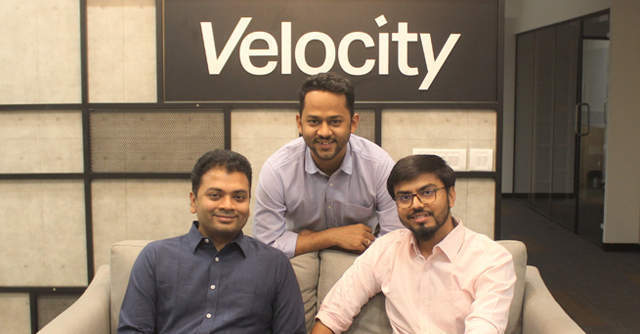 White Wizard Technologies, the parent operator to B2B revenue-based financing facilitator Velocity on Wednesday said it has raised $10.3 million (about Rs 74.82 crore) in a seed stage funding round led by Peter Thiel backed venture capital firm Valar Ventures.
The investment marks Valar Ventures' first investment in an India-based startup.
Velocity will use the funds to ramp up its customer base, and product development, according to a statement.

The Bengaluru based company added it is also launching a digital marketing focused corporate credit card.
Other participating investors were New York based Presight Capital, DST Global Managing Partner Tom Stafford, New Delhi based micro fund iSeed, LAO Holdings Managing Partner Oliver Jung, Kabbage co-founder and CEO Robert Frohwein, Syfe founder and CEO Dhruv Arora, and Munich based Scalable Capital CEOs Erik Podzuweit and Florian Prucker, and angel investor Mato Peric.
Velocity facilitates revenue-based financing up to Rs 2 crore ($280,000) with zero equity dilution or personal guarantees. Revenue-based financing, as an alternative to venture capital or loan, is where repayments happen as a fixed percentage of future revenues.

Velocity said it services businesses with digitally trackable revenues to share access to their online data and get funded within a week. Its target market includes online marketplace merchants, and direct-to-consumer (D2C) businesses in India.
Over 300 online businesses have signed up for Velocity's revenue-based financing, the statement said, adding that the startup already funds crores of marketing and inventory spends for its customers every month.
On the other hand, the new digital marketing focused Visa corporate credit card has been launched in partnership with State Bank of Mauritius.

Velocity was launched in early 2020 by IIT Bombay graduates Abhiroop Medhekar, Atul Khichariya and Saurav Swaroop. The team has previously worked at firms of Elevation Capital, McKinsey, Acko Insurance, and HackerRank.
Velocity is the team's second attempt at entrepreneurship, the statement said, adding that the trio had earlier worked together at Taskbob, a managed marketplace for home services.
---