Public cloud services market up 24.1% in 2020, Infrastructure as a Service picks pace: IDC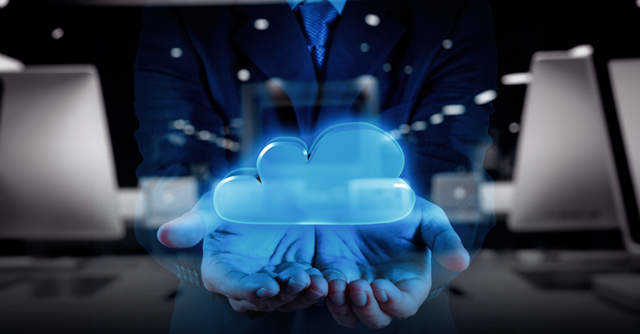 The worldwide public cloud services market reached $312.4 billion in 2020, up 24.1% year-over-year, from $251.7 billion in 2019, according to a report by marketing intelligence firm International Data Corporation.
IDC's worldwide semi-annual tracker for the market included Infrastructure as a Service (IaaS), System Infrastructure Software as a Service (SISaaS), Platform as a Service (PaaS), and Software as a Service (SaaS), per a statement.
IaaS grew the fastest at 33.9%, while SaaS held the biggest market share at $148.4, accounting for 47.5% of total revenues, IDC found.

"Organisations across industries hastened the replacement of legacy business applications with a new breed of SaaS applications that is data-driven, intuitive, composable, and ideally suited for more distributed cloud architectures," Frank Della Rosa, research director of SaaS and cloud software at IDC, said.
Read: End user expenditure on public cloud to hit $4.4 bn in India: Gartner
The combined revenue of the five major cloud service providers -- AWS, Microsoft, Salesforce, Google and Oracle captured 38% of the worldwide total revenues.

While AWS has been the frontrunner in the cloud services market over the years, an expanding SaaS and SISaaS portfolio has given Microsoft a competitive edge. Both companies hold 12.8% revenue share each.
"Access to shared infrastructure, data, and application resources in public clouds played a critical role in helping organisations and individuals navigate the disruptions of the past year," Rick Villars, group vice president, Worldwide Research at IDC, said.
The report also showed that in terms of SaaS alone, Salesforce had a 9.3% market share while Microsoft held 8.7%. SAP, Google and Oracle were at 4.7%, 4.0% and 3.8% respectively.

However, in terms of the combined IaaS, SISaaS and PaaS market, AWS held 24.1% market share, followed by Microsoft and Google with 16.6% and 4.2% respectively.
"The high pace of growth in PaaS, IaaS, and SISaaS, reflects the demand for solutions that accelerate and automate the development and delivery of modern applications," Lara Greden, research director, Platform as a Service, at IDC, said.
"Innovations in edge and IoT use cases are also contributing to the faster rates of growth in these markets," Greden added.

The report took into consideration 500 cloud services organisations across 49 countries globally, including India. IDC said that the details on the tracker are updated semi-annually and also include projections for a five year period.
---