Restaurants have a gameplan to take the fight to Zomato, Swiggy. But is it feasible?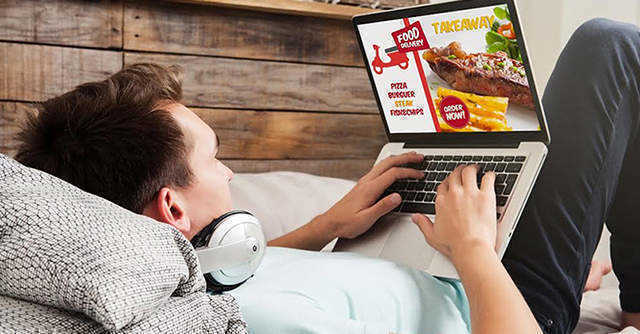 As the pandemic wears on, leaving several businesses on the brink of collapse, the restaurant industry, a particularly severely impacted quarter, is taking the fight to cash-rich online foodtech companies in a bid to survive. As a first step, restaurant industry body, the National Restaurant Association of India (NRAI), has partnered with a number of technology solution providers to pump up its #OrderDirect campaign as part of an ongoing effort to help its members reclaim their digital landscape.
Continuing the process that began somewhat tentatively last year at the onset of the pandemic, NRAI is now setting up a coalition of technology solution providers such as DotPe, Thrive, and Peppo to help its members build their own online ordering infrastructure.
Besides, the association is building an ambitious loyalty program for its members and is on track with its food ordering mobile application to take on players such as Zomato and Swiggy.

"In the first wave of the pandemic, we said we need to take back control of our digital landscape in our own hands, because the way it is currently operating, we are giving too much to some digital landlords who are having a complete say on the digital ecosystem. So, with that in mind, we have set up a small tech team within the NRAI managing committee to look at various options," Anurag Katriar, president of NRAI, told TechCircle.
The battle against aggregator duopoly
NRAI's contentions with food aggregators are on five fronts. First, the commission levels are quite onerous, running between 20% to up to 35%, especially in a lockdown scenario when the reliance on aggregators is absolute.

Two, there is no data ownership or sharing in the aggregator model. Therefore, building a relationship with their patrons is out of the question. Three, aggregator platforms run their own private labels and cloud kitchens which cannibalise the markets for their partner restaurants.
Four, restaurants have no control on policies. They can't decide on rates, cancellations, refunds, and are often compelled to give offers. Lastly, the aggregator technology stack is tightly bundled comprising of user experience, fulfilment, cataloguing and restaurants cannot avail it in parts of their choice. They have to subscribe to all of it.
#OrderDirect is a priority campaign for the industry body, the solution closest to addressing these issues to an extent. An industry-owned digital channel with minimal commission rates can offer incremental changes in unit economics for restaurants; give restaurants data ownership and unbundled technology stack; allow them to calibrate, configure, modify policies around delivery jurisdiction, radius, cancellation, discounts, and refund; and a promise of being true technology enablers without getting into competing businesses.

NRAI has conducted several workshops and bootcamps to introduce these solutions to its members.
Announced in May 2020, the DotPe partnership is the oldest where it created a contactless, digital ordering and payments solution for in-store and pickup orders. Founded by Shailaz Nag, Anurag Gupta and Gyanesh Sharma, DotPe provides digital transformation and commerce solutions to brick-and-mortar outlets across sectors, not just restaurants.
One year into the partnership, DotPe is now extending the scope of the collaboration with the #OrderDirect campaign to build a full-stack solution for NRAI members. Founder Gupta said the platform has seen a 2X jump in delivery business in the last one month.

In comparison, Thrive is an F&B only unbundled aggregator, offering infrastructure, payments, logistics and marketing solutions to restaurants. It allows restaurants to accept orders online, builds microsites for them, offers menu and order management capabilities, enables backend integration and online payments.
The Mumbai-based startup has built a marketplace of logistic partners including Dunzo, Shadowfax, and WeFast that restaurants can pick and choose. With the consumer data in the restaurant's control, it helps them remarket to their customers via their CRM stack, run loyalty programs, and do automated engagement via social media channels.
Thrive was introduced to NRAI members during the latest bootcamp held early this month. "In the last on week, we have added around 150-200 brands, each brand has more than one outlet," Krishi Fagwani, co-founder of Thrive, said.

The platform charges a flat 3% commission on each order outside the payment gateway fees and delivery charges. To promote the campaign, the company has agreed to write off commissions for the first 50 days while the payment gateway provider RazorPay will wave off its charges for the first Rs 3 lakhs in GMV.
Founded by Fagwani, Dhruv Dewan, and Karan Chechani, Thrive is backed by Whiteboard Capital and Ahimsa Capital. It currently works with around 24,00 restaurants, home chefs, home bakers.
The third partner, Peppo enables discovery, order management and intelligent rider assignment for restaurants. It went live with the Bengaluru NRAI chapter head Manu Chandra's restaurant Olive Beach recently and currently has around hundred restaurants who are live and done at least an order on the platform.

There are global precedents for how the food aggregator markets evolve and it favours such technology solutions. The success of ChowNow and Lunchbox in the US proves that restaurants can work with a combination of aggregator revenue and their own digital presence.
"These tech providers are doing good work in terms of direct ordering and NRAI is working on a parallel module. We do not want aggregators which monopolise the market to be replaced by a new set of players who will eat into our earnings again. Unless a solution is devised which can benefit all three -- restaurants, the platform and the customers – it won't work out," said Bhushan Ingle, an NRAI member and founder of The Highness Foods, which runs a corporate catering business and several multicuisine cloud kitchen brands in Mumbai and Pune.
Loyalty programme and mobile app -- more than just big announcements?
Katriar said the new loyalty programme will offer discounts and other offers to regular customers based on their order frequency. He said the association is chasing 15th of August as a possible date to launch the programme which will help restaurants take control of their digital ecosystem back from the "digital landlords".
He did not elaborate on the nature of this loyalty program in the making. But how easy is it to develop an inter-brand loyalty programme? "It is an extremely complicated thing to do," said a founder whose firm has been running loyalty programs for some of the largest retail brands in India.
"Inter-brand loyalty is a very complicated subject that cannot be solved by an association or a tech company. There are around 15 different restaurant personas in India – from a street hawker to fine dining. Unit economics and offers differ from one loyalty program to another. The conversion issues are difficult to agree upon. You need a central bank like structure, a settlement house which will do it across accounting systems as per a certain denomination while the denomination has to be flexible, there has to be an expiry model in place - these are not easy," he said.
A pay forward programme is the closest to a loyalty feature that NRAI has ever implemented. The pay forward programme offers a voucher - say Rs 10,000 worth voucher at Rs 6000 - which users can redeem from a restaurant of their choice.
"There was some talk of a coalition loyalty programme where customers can earn points or cash back. It was addressed in the town-hall meeting, but it doesn't look like the project has really progressed much," said a person who attended the meetings.
Also, the loyalty programme is likely to favour the premium members for their sheer financial power.
"A major challenge for a coalition loyalty is that redemption can be skewed towards certain premium businesses, it is very important to get the economics right in terms of who is paying what to who, so only the popular businesses actually get a lot of consumers and smaller business actually lose to them. It is difficult, smaller bands may not make much out of it," he added.
Meanwhile, the claims of building a mobile app to fight the Swiggy and Zomato dominance is a bit far-fetched, two people in the know of NRAI's operations said. "No one in their team is capable of building anything of that sort. Everything that they say and do is far-fetched. If they need to build, run and maintain it, they need money and not one member of NRAI is willing to spend," said one of the aforementioned people.
"Building an app is easy. The complexities come later. Who would promote the app, how much would it cost and where will the budget come from? What are the incentives for consumer to download and use it? Who will maintain it? And who decides on which restaurants come on top? These are all pertinent questions to which there are no easy answers yet.
---