Agritech startup Arya is on a mission to build a foolproof agri-lending model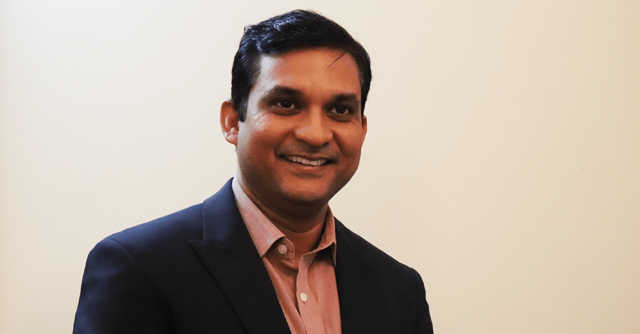 When the country went into a national lockdown in March last year, commodity prices started to tumble, leaving an already trampled farmer community in acute distress. The need of the hour, at the time, was an alternative mechanism to store produce safely and access financial assistance to manage cash flows.
Agritech startup Arya Collateral Warehousing Services saw its digitally integrated post-harvest service model as the perfect solution. The Noida, Uttar Pradesh based startup offers farmers a technology enabled solution to store their produce and avail of short-term loans against those commodities to cover the cash flow gap. It also assists in selling the produce when prices recover.
With the onset of the pandemic, Arya's solution saw a substantial increase in adoption. The startup's warehouse occupancy multiplied four-fold and its loan book had expanded to Rs 172 crore by March this year from Rs 67 crore a year ago.

Arya is not a startup in the strictest sense of the term. Founded in 1982, it operated as the collateral management arm of JM Baxi Group up until 2013. It spun out as a separate entity that year when former ICICI Bank executives Prasanna Rao and Anand Chandra acquired a controlling stake in the business. The company onboarded Chattanathan D, former group product head of ICICI Bank's rural and inclusive banking group, as a co-promoter in 2019. The promoters of JM Baxi Group are still minority shareholders.
Arya grew its turnover from Rs 2 crore to Rs 6 crore in the first full year of operations and claims to have turned profitable. It currently has topline of about Rs 180 crore. Spread across 21 states, it handles produce worth (assets under management) Rs 5,500 crore on average and at peak periods, about Rs 7,200 crore.
"Only about one third of India's total green production reaches tertiary markets, two thirds are sold in the primary or secondary markets which are closer to the farm fields and a large part of that is lost as food loss... Our idea was to stay closer to the farmer and create a structure and ecosystem using technology to service the needs of the smaller customers which are farmers and FPOs, or small aggregators -- this was a complete white space," Rao said.
In primary markets, farmers normally end up selling their produce immediately after harvest at any available price available. This is driven by the need to generate immediately to bankroll the next production or meet other debt requirements. However, prices are usually low at the time of harvest. Prices typically increase at least by 25-40% in 3-6 months after harvest. The benefit of higher prices, however, goes to bigger traders or middlemen.
Small farmers need immediate financial assistance, storage facilities, fumigation support, logistics assistance, and other services to hold the produce and sell at a better price later. That's where Arya comes in. Rao and his team offer an integrated solution that primarily focuses on four aspects -- aggregation, storage, finance and market linkage.

The works begins with the setting up of procurement centres where it aggregates produce from small-holder farmers and FPOs. It applies AI and IoT-based technologies to assess the quality of the produce. These procurement centres are in the villages where the farmers are present. The stored produce is then linked to buyers or stored in a warehouse.
The startup claims to have digitalized about 3,200 warehouses across the country. These are listed on the platform, just like listings marketplaces such as OYO, Booking.com. The listings come with information on more than 100 parameters including the construction, banks that can finance against each warehouse, transporters available there and labour contractors.
Arya directly manages about 1,800 leased warehouses and about 1,400 are certified third-party warehouses. Farmers can avail loans against the produce stored in a warehouse via Arya's wholly owned financing arm Aryadhan Financial Solutions.

The NBFC has disbursed more than Rs 600 crores over the last three years. Its current loan book is about Rs 210 crores. It enjoys a zero NPA status as the loans are linked to the produce stored in the warehouse. When the product is sold, the amount goes automatically to the loan account and closes the loan. Arya has also partnered with over 25 banks and financial institutions. The average loan tenure is about nine months and the average loan ticket size for farmers is about Rs 5 lakh, FPOs about Rs 28 lakhs, and for aggregators about Rs 30 lakhs. The NBFC charges an interest rate of about 13.5% interest rate. Banks write larger cheques -- Rs 1.5 to Rs 2 crore -- at 10-12% interest rates.
The startup monitors prices on a weekly basis and it has a partnership with Rabobank of Netherlands to manage risks if it has to sell the produce at a lower price. The price-risk guarantee programme helps the firm cover a part of the loan.
The aggregated and stored products are put up on the platform -- Arya.ag -- where partner buyers can bid. The company claims to have sold close to about 100,000 tons of products in last eight months through the market linkage platform. It currently does about Rs 15 crore worth sales monthly on the platform.

Arya is the largest service provider to the agri-corporates such as ITC and Cargill, and it also works with mid-sized processors.
The platform is currently in the process of digitizing stacks and grain bags at its warehouses to bring in complete traceability. "We have digitalized the warehouses at a stack level, each stacks contains 250-300 bags. Now we are digitalizing every grain bag so that every bag that comes into the warehouse has a separate tag and identity which can be traced right from the time the produce reaches the warehouse to the time it reaches the end user. We are also strengthening the entire digital channel, so even for an illiterate farmer can still interact with our platform. More voice enabled assistance is something we are trying to create now," Rao said.
---