IT intermediary rules: To comply or not to comply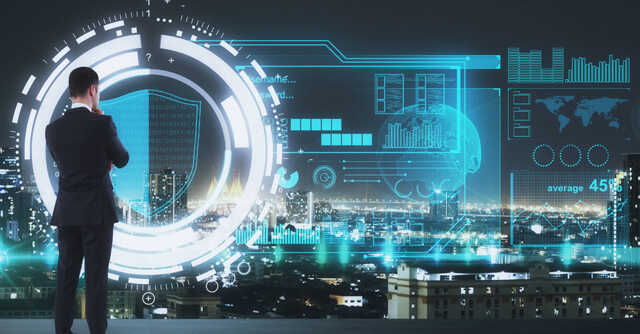 With Tuesday, it has been a week since India's newly ratified Information Technology (Intermediary Guidelines and Digital media Ethics Code) Rules 2021 hits its three-month deadline in the country. The new rules impact a variety of businesses with India based userbases, from technology giants, social media companies and video streaming services to digital news publishers.
Yet, there still hangs a big question mark on whether all social media companies have completely and clearly adhered or not to the new rules.
Rakesh Maheshwari, a top official at Ministry of Electronics and Information Technology (MeitY) responsible for the information was unavailable for comments.

In response to TechCircle's request for comment on Monday, Facebook continued to maintain for a week now that it continues to discuss a few of the issues which need more engagement with the government even as it aims to comply with all provisions of the IT rules.
"Pursuant to the IT Rules, we are working to implement operational processes and improve efficiencies. Facebook remains committed to people's ability to freely and safely express themselves on our platform," a spokesperson said.
Social media intermediaries with over 5 million registered users in India are labelled significant social media intermediaries under the new IT Rules. Facebook's largest digital properties in India include Instagram and WhatsApp.

WhatsApp about a week ago sued the central government to block the IT rules, arguing that adherence to the new rules would have it break its end-to-end encryption. The lawsuit reportedly highlights a violation of privacy rights in India's constitution since the new regulation require social media companies to identify the first originator of information as and when demanded by law enforcement agencies.
"Whether right to privacy is ensured using encryption technology or some other technology is entirely the purview of the social media intermediary... it is WhatsApp's responsibility to find a technical solution, whether through encryption or otherwise, that both happen," Ravi Shankar Prasad, a lawyer and cabinet minister holding the law and justice, electronics and information technology portfolio, told The Economic Times on Saturday.
Read: Can the govt track WhatsApp messages without breaking encryption?

Separately, with regard to take-down request compliance in the new rules, Twitter said that it would continue to engage with MeitY to protect freedom of expression and privacy. Google on the other hand said it will continue to comply with local laws in India, signaling that it will comply with the new regulation as well.
"We respect India's legislative process and have a long history of responding to government requests to remove content where the content violates the local law or our product policies," a spokesperson said.
Therefore, a WhatsApp message is no longer end-to-end encrypted if a user chooses to back-up his WhatsApp data over his Google account storage.

Watch: The new social media rule conundrum
It is clear however that the likes of WhatsApp and Twitter are at least in partial compliance with the new rules, if not fully. Twitter has appointed a resident grievance redressal officer (RO) for India, in line with the new rules. WhatsApp too has reportedly announced its first India-based grievance officer on Tuesday.
London based Telegram declined a request for comment on whether it is compliant with the new rules. In January, Telegram reportedly had over 115 million active users in India. Messaging services such as Telegram and Signal grew in popularity around the time in India when WhatsApp made news for an infamous privacy policy.

---