Virgin Atlantic broadens contract with TCS to boost post-pandemic digital transformation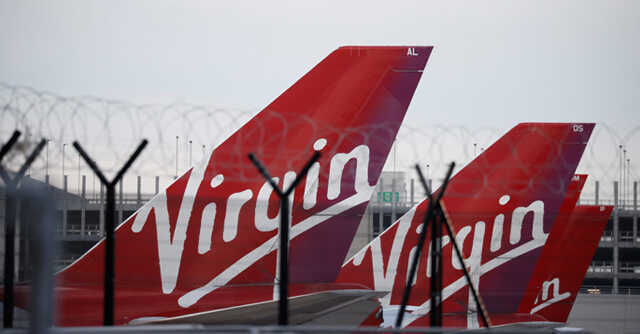 Mumbai based information technology (IT) services major Tata Consultancy Services (TCS) has once again extended its partnership with Richard Branson promoted Virgin Atlantic to assist the airline with its new phase of recovery and growth.
Under the expanded partnership, an integrated team consisting of TCS and Virgin Atlantic employees will be created to utilise contextual knowledge and expertise to run and transform the airline's end-to-end technology operations. As part of the new deal, over 70 of Virgin Atlantic's technology team members will transfer to TCS, the company said in a statement.
The partnership, which dates back to 2004 and started with backend IT support functions, will now see TCS take exclusive responsibility for end-to-end operational management and digital transformation of the British airline.

This includes technology operations, where TCS will enable Virgin Atlantic to leverage the best of Microsoft Azure through a series of technology and business transformation initiatives, the statement said. In addition, the IT services firm will build innovative digital solutions with 'cloud first' guiding principles to help the airline improve technology resilience, agility, and performance in its transformation.
"From the outset of our working relationship, TCS' deep-rooted expertise in the airline industry and innovative approach to digital solutions has consistently helped us transform the modern-day flight experience. As we emerge from a period of great challenge and transition, our strong foundations and belief in our partnership with TCS remains integral to our strategy for future transformation," said Ash Jokhoo, chief information and data officer, Virgin Atlantic.
"We are pleased to partner with Virgin Atlantic to drive their digital transformation and power their next chapter of growth. "We warmly welcome Virgin Atlantic's employees into TCS, where they will see diverse opportunities for learning and career growth," said Arun Pradeep, business head, travel and hospitality – Europe and UK for TCS.

The partnership was last renewed in 2019 https://www.techcircle.in/2019/11/20/tcs-expands-partnership-with-richard-branson-s-virgin-atlantic
to cover new technology programmes for the digital channels of the airline, which also touched every point of customer service, from booking a flight on the website to alighting from the aircraft.
Air travel has been among the worst affected business sectors during the pandemic. Virgin recently said its passenger numbers dropped 80% last year compared to 2019. Virgin is 51% owned by Branson's Virgin Group and 49% by the US based Delta Air Lines.

---