After Thyrocare acquisition, PharmEasy mulls foray into three new segments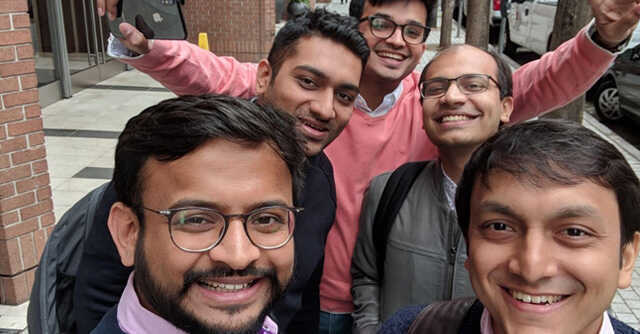 With the big ticket acquisition of diagnostic chain Thyrocare wrapped up, healthtech unicorn PharmEasy is preparing to venture into a host of new domains as it looks to establish a single point of access for all healthcare services. PharmEasy parent API Holdings' immediate new focus areas will be hospital supplies, insurance, and medical devices, CEO Siddharth Shah told TechCircle.
"We are actively looking at hospital supplies, insurance, medical devices. We are still at the start of the journey. The idea is to create integrated use cases so that the entire consumer journey can be captured," he said. "As of now, we don't have anything in hospital supply and insurance. We have some basic presence in diagnostics, medical devices and brands. We are just figuring out how to go about it further," he added.
PharmEasy's aim, Shah said, is to be present across all patient touch points including doctor, lab, retail store, medical store and hospitals. "In hospital supplies, we have a very large market out there. We want to become partners with hospitals for their procurement needs, their lab requirements, their consultations, that is something that we would like to build now," he said.

He said the company will explore both organic and inorganic options to enter and grow these business segments. Brand partnerships are also on the cards as a growth strategy.
"We have shown that we are not afraid to make bold acquisitions, we are not afraid to make transformative acquisitions. We have enough and more capital, we have great partners and we can go very deep, very fast if we are convinced about something," he added.
About two week ago, PharmEasy said it was acquiring a majority stake in diagnostics firm Thyrocare Technologies for Rs 4,546 crore ($613 million). As part of the transaction, PharmEasy will acquire 66.1% stake in Thyrocare at a price of Rs 1,300 per share and will make an open offer to buy an additional 26% stake as per regulatory norms.

At the time of announcing the deal, the company said that the collaboration between PharmEasy and Thyrocare would help accelerate the delivery of high-quality diagnostic and outpatient department (OPD) services across the full continuum of patient care to nearly 800 million Indians.
Shah said the company has been aggressively building out a diagnostic business unit over the last one year and the addition of Thyrocare brings significant scale to the business.
"We realized that Thyrocare is the perfect partner because they have a pan-India presence, they have more than 4500 partners, people across 280 districts and towns can get a test report done in 24 hours, and they are the largest volume provider and lowest cost provider of diagnostic tests in the country. It appeared an absolute natural fit so that we can completely the entire circle of holistic care," Shah said.

Last month, VCCircle reported that PharmEasy was planning to float an initial public offering (IPO) and had tapped JM Financial and Kotak Investment Banking for the offering.
Confirming the development, Shah said the board is deliberating on the timelines and other details for the IPO. According to Shah, the platform has a network of 6000 doctors serving over 3 lakh tele consultation every month. Its health-tech ecosystem has about 17 million monthly active users and it works with 90,000 pharmacies across the country.
---