Aquaconnect, Ennoventure Admitkard, Bikry, Bookee get early cheques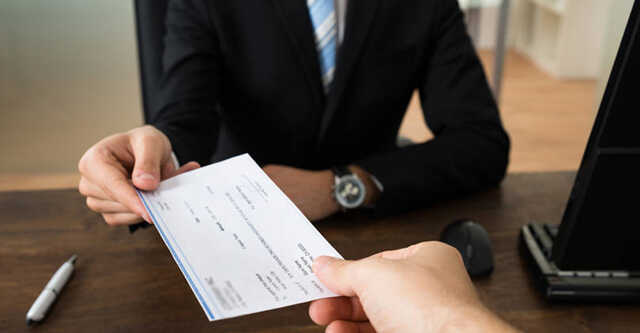 Coastal Aquaculture Research Institute-run aqua farmers' network Aquaconnect has raised $4 million (Rs 29.7 crore) in a fresh round, dubbed pre-Series A.
The investment was led by Rebright Partners and Flourish Ventures, with participation from AgFunder, 6G Capital, and existing investors Omnivore and HATCH, a statement said.
Aquaconnect said it will use the funding to strengthen the development of its GIS-enabled fintech product and to accelerate the volume of exports flowing through the platform.

The Chennai-based company, founded in 2017 by Rajamanohar Somasundaram, helps fish and shrimp farmers maximize their income by connecting them with smart farm management tools, financial services and customers.
It offers a full-stack AI-driven platform that enables farmers to better manage their pond, improve productivity and avoid diseases.
The data gathered by the platform is leveraged by Aquaconnect's omnichannel marketplace, which allows farmers to transact directly with farm input manufacturers, banks, insurance companies, and certification bodies.

The startup also offers a post-harvest linkage solution that helps farmers sell their produce to buyers across the globe.
Currently, it works with over 30,000 aquaculture farmers across Andhra Pradesh, Odisha, Gujarat, and Tamil Nadu.
Ennoventure raises $5 mn from Fenice Investment Group

India and US-based Ennoventure Inc has raised $5 million (Rs 37.2 crore) from Fenice Investment Group in a Series A funding round.
Ennoventure offers a cloud-based plug-and-play solution with 512-bit cryptography encryption.
The technology integrates with product packaging and allows a customer to scan and check whether the item is authentic and well within its date of expiry.

All the data gathered by the app is sent to manufacturers to help them keep a check on quality control, distribution and counterfeit.
The company, founded in 2018 by Shalini Nair and Padmakumar Nair, said it will utilize the fresh capital towards expanding its team and go-to-market strategy across key markets around the world.
As part of its growth strategy, it plans to focus on India as it is a key market for the export of generic drugs. It already operates an R&D centre in the country.

"Counterfeit and fake products are a major challenge faced by the world and India is no exception. This is serious as it has a direct and lasting impact on our loved ones and sometimes even health wise when it is counterfeit food products that are in question," Shalini in the statement said.
"We believe that our novel solution that is real time and easy to deploy will go a long way in fighting this menace," she added.
Admitkard secures $1.3 mn from ed-tech founders, others

Noida-based Pineyard Labs, the startup behind admissions platform AdmitKard, said it has secured $1.3 million (Rs 10 crore) in a pre-Series A round of funding.
The investment has been raised from multiple ed-tech leaders, including Vamsi Krishna and Pulkit Jain of Vedantu, Mayank Kumar of upGrad, Gaurav Munjal, Roman Saini, and Sumit Jain of Unacademy, Tanushree Nagori, Aditya Shankar, and Ravi Sekhar of DoubtNut, and Akshay Saxena of Avanti.
Others who participated in the round were Zomato co-founder Pankaj Chaddah, BharatPe's Suhail Sameer and Dhruv Dhanraj Bahl, MyGate's Vijay Arisetty, Five9's Anand Chandrasekaran, Oneness Community's Sameer Guglani, and BCG Partners.
AdmitKard said that it will use the capital to accelerate its expansion plans.
Founded in 2017 by IIT-IIM Alumni Piyush Bhartiya and Rachit Agrawal, the company offers a platform help students secure admissions abroad.
It has counselled over 25,000 students from India and abroad, processing around 12,000 applications and boasting a strong portfolio of over 2,300 universities across the globe.
In June 2021, the startup touched an ARR of $2 million and remains on track to hit an ARR of $8 million by March 2022.
"Now the focus is on growth and hence we would be raising a bigger round. This is more like a mentors and well-wishers' round. We are fortunate to have credible names from ed-tech sector itself and other marquee angels backing us today," Bhartiya, while commenting on the round, said.
Digital enabler Bikry raises $1.3 mn from Y Combinator, others
Noida-based Bikry, a startup that brings small businesses online, has raised $1.3 million (Rs 10 crore) in fresh funding.
The round was raised from American accelerator Y Combinator as well as the founders of Twitch.TV, RazorPay, Angelist, Cabra VC, and Sumon Sadhu, a statement said.
Bikry, run by Bizrise Technologies, did not say how it plans to deploy the capital.
Founded in 2019 by Himanshu Garg and Abhishek Bhayana, the startup offers small businesses an end-to-end digital solution to start an online store.
It claims to set up the store in 30 seconds and covers everything from managing daily operations, catalogue, and sales to payment and delivery services.
So far, Bikry has empowered 50,000 stores with zero-code technology, 40+ online payment options, and 35+ delivery partners across India. It has witnessed 300% growth during the Covid-19 pandemic and aims to serve 1 million businesses by the end of 2021.
"Getting every business online, especially during this time of the pandemic, is one of the critical steps we can take together not just to stay competitive but also to foster strong engagement and communication with your large customer base," Bhayana, while commenting on the fund-raise, said.
"We aim to save small businesses from the clutches of online aggregators and their high commissions," he added.
Antler India backs SaaS platform Bookee
California headquartered Spotbee, the startup behind SaaS platform Bookee, has raised an undisclosed sum in pre-Seed funding.
The investment was led by Antler India, with participation from Pallav Nadhani, founder of Charts.com and FusionCharts, and Abhishek Rungta, founder & CEO at Indus Net Technologies, a statement said.
Bookee allows fitness entrepreneurs to obtain, manage and grow their customer base. It offers a unified solution which has all fitness business critical capabilities such as scheduling, POS, payroll, payments, analytics, retention and streaming.
The platform was founded in 2020 by Vistar Singh and Rajat Hans and has already driven a 14% increase in revenue and 21% increase in total bookings across its clientele.
"As the pandemic forced fitness businesses to deliver classes online, Bookee made it easier for them to adopt live-streaming and on-demand services," Singh said.
"Now with offline studios and gyms gradually reopening, Bookee is helping them meet the new expectations of their customers by delivering classes offline, live, and on-demand, and providing a seamless experience across all these channels," he added.
Sequoia Capital leads $1.85 mn in vocational training platform Vah Vah
Bengaluru-based ed-tech platform Vah Vah has raised $1.85 million seed funding from Sequoia Capital India's Surge.
The platform offers vocational skill courses to help people find employment or launch their own business. It currently runs programmes to learn makeup and hair styling and has plans to expand to other vocational skill sets in the near future.
"The beauty sector in India is expected to grow at 30% CAGR, and workforce requirements have doubled according to the National Skill Development Council of India," Eashwar Subbiah, the co-founder of the startup, said while commenting on why they launched the platform with beauty-focused courses.
"Majority of our students enroll with the ambition to learn new skills to create earning opportunities for themselves in the industry, so there is a real need in the market from both employees and employers for such services," he added.
Subbiah founded the startup with Akash Senapaty and Shailesh Daxini in 2020.
The founders, however, did not share about their plan to deploy the capital.
---