CCI dismisses allegations against Uber; directs MakeMyTrip relistings in four weeks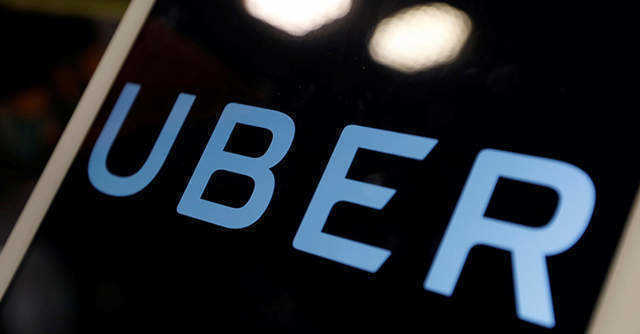 The Competition Commission of India (CCI) has dismissed allegations of antitrust violations made against Uber by domestic rival Meru.
Meru had earlier alleged that Uber adopted certain abusive practices, owing to its dominant position in the Indian market.
While Meru had alleged that Uber (and also Ola) operate at below-cost pricing strategy because of the heavy incentives to drivers and discount to riders and that associated pricing strategies are not based on efficiencies, Uber justified that the discounts and incentives to be part of the overall network expansion strategy.

Uber added that at entry level, other companies have also introduced similar promotional activities. Sample, Jio and Zomato.
Due to resulting expansion in the network, new entrants will also earn profits and without the need to incur high cost for attracting drivers and customers, Uber justified.
The San Francisco-based startup highlighted the findings of CCI's director general that from January 2014 to March 2019, the ride hailing market has grown by 42.58 times in terms of number of fleet size.

Further, in terms of monthly trip size, the market has grown by 62.51 times indicating the impact of promotional activities, network expansion.
"A new entrant may face difficulty in short run to create a network of drivers and customers, however in the long run, the success would depend on the financial resources and the capacity of the new entrant to sustain initial losses. In the present case, Uber's aggressive pricing strategy has not worked as a deterrent or a barrier for network expansion for Ola," the antirust regulator in its order said.
Read: As Ola and Uber fight for supremacy, Meru breaks even and ventures into B2B

Separately on Tuesday, CCI directed online travel aggregator MakeMyTrip to relist the properties of Treebo and FabHotels in four weeks, as per the Economic Times report.
The move followed MakeMyTrip and Oyo's agreement on having no objections to relist Treebo and FabHotels properties on the former's platform.
Previously, in an order dated March 9, the competition watchdog had directed MakeMyTrip and its subsidiary Ibibo Group to re-list budget hotel brands FabHotels and Treebo on their platforms.

The holding entities of FabHotels and Treebo, in separate complaints in February 2020, had said that MakeMyTrip abused its dominant market position as an OTA.
In 2017, Treebo parent Rubtub Solutions had alleged that MakeMyTrip "threatened" the hotel chain accept its investment in exchange for listing its properties exclusively on the platform.
As the deal did not materialise, MakeMyTrip barred Treebo from listing its properties on MakeMyTrip's hotel search platform.

A final order on the CCI investigation over allegations that MakeMyTrip abused its dominant position in favour of Oyo is pending, the report added.
---