Grofers makes a comeback in express grocery delivery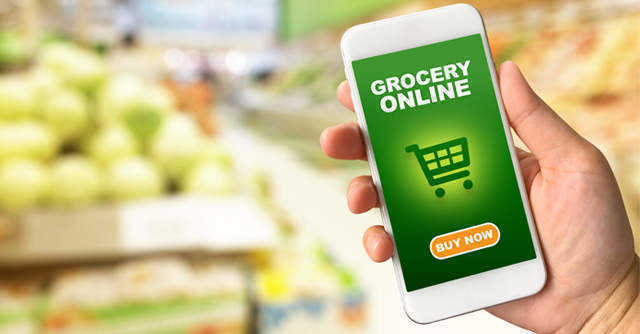 Online grocery startup Grofers has launched its express delivery in Gurugram.
The company delivered orders across 7,000 households in 15 minutes, said a blog post by CEO Albinder Dhindsa, on Tuesday.
It also added that the company is planning expansion of its service to other cities.

This comes soon after food technology platform Zomato acquired 9.3% shares in the Gurugram headquartered firm.
The $100 million investment by Zomato is meant to add grocery delivery on the food delivery app, similar to close rival Swiggy's foray into essentials and grocery delivery.
According to reports, Zomato and New York-based alternative investments fund Tiger Global are set to invest $120 million in Softbank-backed Grofers, valuing the company at $1 billion.

With the entry in express grocery delivery space, Grofers will be taking competition on food tech platform Swiggy's Instamart, apart from express delivery of grocery by Dunzo, and Tata-backed BigBasket.
"Over the last year, we transformed our network of partners in Gurgaon to start sourcing directly from brands and also set up infrastructure that would enable them to serve end customers faster and with fewer touch points," Dhindsa in the blog post said.
He added that a fleet of 900 delivery partners was currently focused on express deliveries in Gurugram.

The express delivery programme is delivered from a network of Grofers' dark stores in a 10 to 20 kilometre range.
This is not Grofers' first foray into express delivery service. The company started with a 90-minute delivery proposition in 2014 and later tried out building brand stores. Recently, co-founder of Grofers, Saurabh Kumar, stepped down from an active role in the company.
Grofers India registered losses of Rs 637.4 crore in FY 2019-20, up from Rs 448 crore in the previous financial year.

The company's revenues doubled year-on-year though its expenses also ballooned by 53%.
Also read: How India's IPO-bound e-grocery players performed in FY20
---