In a big win for Amazon, SC stalls $3.4 bn Future-Reliance deal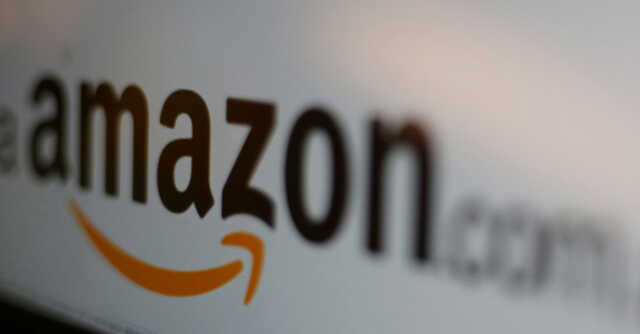 The Supreme Court has handed a big win to e-commerce giant Amazon in its case against the $3.4 billion (Rs 24,713 crore) deal between Kishore Biyani-led Future Group and Reliance Retail.
A bench headed by justice Rohinton Fali Nariman and BR Gavai ruled on Friday that the Singapore International Arbitration Centre's October 2020 order, holding the deal, is valid and enforceable in India under Section 17(2) of the Arbitration Conciliation Act.
"We have framed two questions and answered them as Emergency Arbitrator's award holds good and can be enforced under Section 17(2). Appeal is allowed," Justice Nariman said reading out the judgment.

Days of Future (Retail) past: A timeline of the Biyani founded retailer's face-off with Amazon
SIAC's three-member panel has heard the case and is yet to announce its final verdict on the dispute.
The SC bench further added that order of the single bench of Delhi HC, which had also ruled in favor of the enforcement of the award, cannot be appealed.

"We welcome the verdict of the Hon'ble Supreme Court of India upholding the Emergency Arbitrator's award. We hope that this will hasten a resolution of this dispute with Future Group," Amazon said in a statement following the ruling.
In a regulatory filing with bourses, Future Group said, "The judgement addresses two limited points related to the enforceability of the Emergency Arbitrator's order and not the merits of the disputes."
"The full copy of the judgement is awaited. FRL (Future Retail Ltd) is advised that it has remedies available in law, which it will exercise," it added.

The judgement puts a question mark on the massive slump sale, under which Reliance Retail was set to buy Future Group's retail, wholesale, logistics, and warehousing businesses for Rs 24,713 crore.
The deal was aimed at bolstering Reliance Retail's presence in India.
Amazon, on its part, has argued that the deal violates the terms of an agreement it had signed with Future as part of a separate deal involving Future Coupons, a Future Group promoter entity.

In 2019, the Jeff Bezos-led giant had bought 49% stake in Future Coupons for Rs 1,500 crore. The transaction gave Amazon an indirect minority stake in Future Retail.
Plus, its terms had clauses that restricted the Indian group from selling its retail assets to anyone on a "restricted persons" list. That list included Reliance.
"FRL intends to pursue all available avenues to conclude the deal to protect the interests of its stakeholders and workforce," the company emphasized in its filing.

---