Meet the 8 urban solutions-focused startups in Anthill Ventures' Indus X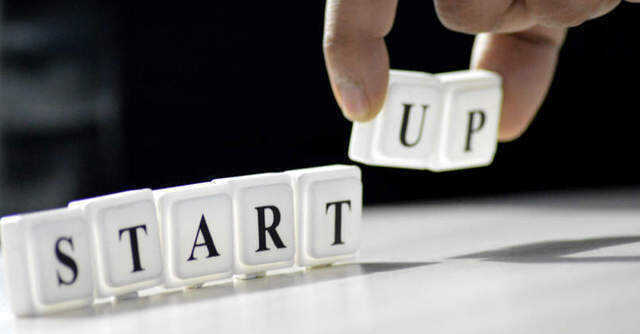 A whopping 4.2 billion people – about 55% of the world's population – currently inhabit cities, and this number is expected to double by the year 2050. With technology changing the way people live and work, smart cities have emerged as a massive investment opportunity.
Hyderabad based early-stage accelerator firm Anthill Ventures on Tuesday named eight startups as part of its Indus X program, which focuses on startups that are solving challenges faced by citizens, corporates and governments in urban localities.
The eight startups are ACiiST, CRE Matrix, Hocomoco, Macromoney, Newton's Meter, Seashore, UNL and Zypp.

Read: Anthill Ventures selects first cohort of six Indian startups under Urban-i programme
Indus X will last for six months. At the end of six months winners will receive an investment from Anthill and other co-investors for an amount of $1-3million, the company said.
In the six months, startups will receive mentorship, branding and marketing support, and market access through corporates, system integrators, government and multilateral development agencies.

"Cities have an incredible opportunity to realign human interests with effective and impactful ways to make cities inclusive, safe, resilient and sustainable. Our cohort offers innovative solutions to these pressing challenges," Sailesh Sigatapu, Partner at Anthill Ventures said in a statement.
The shortlisted startups fall under the categories of clean mobility, waste technologies, clean energy, smart grid, cybersecurity, smart infrastructure, smart governance and others.
Here are more details on the 8 shortlisted startups:
ACiiST: Tel Aviv, Israel based ethernet networking infrastructure provider for smart cities. Provides IoT (Internet of Things) based cameras and sensors. It claims 80% cost reduction owed to fewer cabling requirements. Founded by Ran Kalif, Sagi Gurfinkel, Yoram Shacham in 2016.
CRE Matrix: Mumbai based deep analytics platform CRE Matrix handles commercial and residential real estate data. The platform has covered 3 million sales transactions in over 30k residential projects in Mumbai and Pune. Founded by Abhishek Kiran Gupta, Abhishek Tiwari, Kumar Saurav, Nitin Thakur in 2016.
Hocomoco: Hyderabad based residential design, architectural, construction, and interior designing solution suite provider Hocomoco's solutions include e-monitoring services. It currently handles about 45 projects. Founded by Sripad Nandiraj in 2017.
Macromoney research initiatives: Hyderabad based analytics platform for municipal government financial performance. Macromoney provides a database for municipal bond market related decision making. Founded in 2010 by Prasad Mangipudi and Subalakshmi Krishnamurthi.
Newton's Meter: Singapore based industrial safety, security system providers. Newton's Meter is based on an AI/ML (artificial intelligence and machine learning) smart wearable device with a centralized dashboard. Founded by Siddharth Mazumdar in 2016.
Seashore: Singapore based software provider for last mile Radio Access Network for use in 5G, 4G, IoT and Edge Processing. It has been currently deployed across 1500 in city sites and 700 outdoor sites. Founded in by Ankit Dixit in 2019.
UNL: A Netherlands based smart addressing platform that assigns a universal, smart address to indoor and outdoor locations for objects as small as 1mm squared. Founded in 2019 by Mihaela Georgieva, Pascal Verloop, Xander van der Heijden
Zypp: Gurgaon based EV (electric vehicle) last mile delivery fleet provider with battery-swapping stations and riders. The company claims to conduct 10,000 deliveries daily in 10 Indian cities. Founded in 2017 by Akash Gupta.

---