Second wave of Covid-19 sinks Yatra's Q1 revenue by 81.5%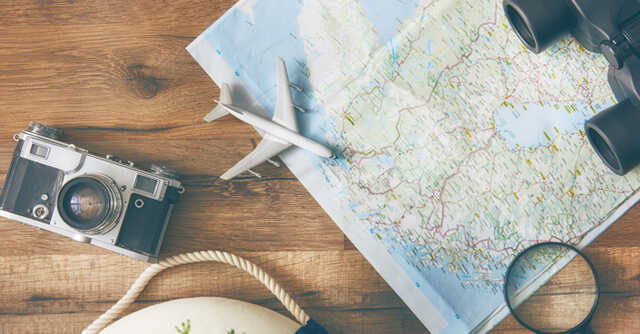 The second wave of Covid-19 has had a devastating result on Yatra Online's performance in the first quarter of financial year 2022.
Yatra reported an 81.5% year-on-year dip for its first-quarter results, posting an operational revenue of Rs 8.68 crore against Rs 47 crore registered in Q1 FY21.
The Gurugram-based company said the sharp fall in revenue is mainly attributable to the travel restrictions due to the second wave of the pandemic.

"Towards the end of the fourth quarter of fiscal year 2021, a severe second wave of Covid-19 infections emerged in India that has been more severe than the first wave that occurred in 2020.
This second wave has led to the re-imposition, since April 2021, of states-wide travel restrictions, lock downs and curfews across India, with some such measures still ongoing, resulting in a significant negative impact on revenue for all our reportable segments in the three months ended June 30, 2021," the company said in a regulatory filing.
On a quarterly basis, operational revenue dropped 83.1% from Rs 51.47 crore in the three months ended March 31, 2021.

The Nasdaq-listed company's net losses remained almost unchanged on a year-on-year basis while losses narrowed 86.6% to Rs 8 crore from Rs 59.78 crore in the previous quarter.
"India was particularly severely hit by the second wave of Covid-19 experiencing daily case counts of over 400,000 during the quarter. Despite such challenging conditions, we continued to execute strongly and though our adjusted revenue dropped by 49.6% sequentially to Rs 48.87 crore, our stringent cost control measures enabled up to deliver positive adjusted EBITDA of Rs 3.88 crore," Dhruv Shringi, co-founder and CEO of Yatra Online, said.
Adjusted Revenue represents revenue and other income after deducting service costs and adding back expenses related to consumer promotions and loyalty programme costs that has been reduced from revenue.

Revenue from air ticketing dropped to Rs 30.85 crore in Q1 FY22 from Rs 63.55 crore in Q4 Fy21. Revenue from hotels and package offerings decreased to Rs 4.51 crore from Rs 18.34 crore in the previous quarter.
Gross bookings revenue stood at Rs 212 crore in the period under review, down from Rs 746.65 crore in the previous quarter. Gross bookings represents the total amount paid by customers for travel services and products booked through the platform, including taxes, fees and other charges, and are net of cancellation fees and refunds.
Last month, Yatra shareholders, the 2020 Timothy J Maguire Investment Trust and its affiliates, Maguire Investment, had asked for an overhaul of the company's corporate governance and transparency. The trust listed out a Yatra 2022 Plan to improve the performance metrics of the OTA.

The trust and Maguire Investment with an aggregate ownership of 7.4% of Yatra's outstanding shares pointed put lack of transparency in executive compensation packages and lack of operational and industry experience among senior management and the board of directors.
It further said that the company did not consider a candidate recommendation for the board made by Maguire Investment.
Addressing the issue on an analyst call, Shringi said the company has issued an open letter to all of its shareholders, articulating its perspective on the opportunities the company has to succeed. "We are well positioned and we are now excited about the initiatives we have underway to create shareholder value," he said.

---