Industry 4.0 has helped us improve equipment efficiency by 15-18%: Continental Automotive India MD, Prashanth Doreswamy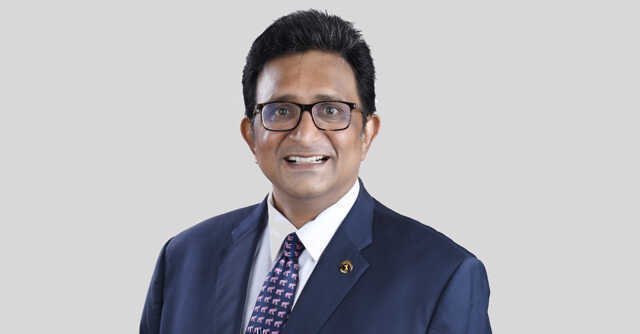 The 150-year-old Continental Automotive is the world's second-largest automotive manufacturer in the world, with revenues of 44.5 billion euros in 2019. In India, the company engages in research and development (R&D) for its global audience in its Bengaluru campus, and also manufactures components such as brake systems, electronics, automotive safety, and tyres from over eight manufacturing units.
In an interview, Prashanth Doreswamy, Country Head- Continental India and Managing Director - Continental Automotive India, talks about how the company is betting big on technology on the factory floor as well as in the many products produced for auto consumers. He also sheds light on the deployment of Industry 4.0 solutions, using internet of things (IoT) sensors to make processes more efficient, and using analytics to get real-time feedback.
Edited excerpts:

What are some of the new technologies that we are getting to see in automobiles?
Electrification is causing a lot of disruption in the system, though it is more driven by regulation and by governments. From analog clusters, we have moved to TFT based re-programmable and re-configurable clusters. Many products are also getting merged.
For example, the instrument cluster and the infotainment cluster are now getting merged into a single display. To make this possible we are utilising a trend known as High Performance Computing (HPC). Telematics control units, enhanced body functions thorough body domain controllers are some of the other technologies.

In terms of ABS (Anti-lock braking system), we will notice ESC (electronic stability control) in the near future, which is a huge update from the ABS update. This will become a regulation in 2023-2024.
How have Industry 4.0 solutions in the backend helped you bring faster innovations to the end consumers?
In our industry there is an increased dependence on digital technology in terms of manufacturing, supply chain and the likes. The industry 4.0 journey in Bengaluru started four years ago. We made sure that most equipments in the plant are capable of receiving and sending data through IoT sensors. Secondly, we have a server where every single equipment in the plant is connected. We have written our own algorithms to analyse the data from these sensors. We process data in real-time, which helps us react and prevent incidents in real-time. This has helped increase our first-time yield levels.

Can you provide any numbers to quantify the increased efficiencies?
In terms of the overall equipment effectiveness (OEE) levels, we have improved it by 15-18% since adoption of Industry 4.0 practices. In terms of the first-time yield (a measure of how the product passes through a process without defects in the first attempt) we were able to reduce by 10%, while scrap reduction saw a reduction by 90%.
How are Cobots helping on the shop floor?

Cobots is our smarter version of robots--short for collaborative robots. The robot that has been implemented in Bangalore, works alongside human beings and does not need a safety enclosure. They mostly handle repetitive tasks. The Cobots are capable of adjusting cycle times based on different inputs and outputs. We should have about ten Cobots by the end of the year. We are also looking at autonomous automatic guided vehicles (called AAGVs) which helps in automatic replenishments of materials. Another technology are augmented reality/virtual reality glasses which can help with troubleshooting and other case studies.
How have you utilised robotic process automation (RPA) in your processes?
When you talk about making ECUs for cars, there are a lot of intricate processes which are being helped by RPA in making them more agile. Apart from this, we are also looking to implement RPA on the supply chain side and also to move to paperless transactions.

What does your footprint look like in India currently?
The company has its presence in 15 different locations and 8 manufacturing facilities spread across Bengaluru, Pune and NCR Region. We have a tech centre in India which has grown multi-fold in the past 10 years. In Bengaluru, we don't just engage in backend work but our engineers work on advanced technologies across all our business areas for the global market. Including subsidiary companies, there are about 6000 people working in the Bengaluru campus.
What is the challenge in India in terms of bringing new technologies to the automotive space?

In India, the challenge is not the technology, but in making technology more affordable. Our technology centre here makes the solutions suitable for Indian requirements by engineering to reducing costs, localising the components and also tweaking designs to suit Indian conditions.
For example, Continental India handles two-wheeler ABS technologies for the world, as India is the world's leading manufacturer of two-wheelers. The single-channel ABS for bikes is an India-specific product. Other solutions include wheel speed sensors, instrument sensors and the likes.
How will the future of automobiles look like in terms of the technologies they carry?
By 2025 costs are going to be based on the operating systems. Today every function in a car is operated by an ECU. There are different modules for door control, light control, body control etc. We are now working on domain controllers based on HPC. There will be domain control for all interior functions, for chassis functions and for power. 2025 could also see cars having a single server based architecture.
Just like how different phones run on different operating systems such as Android and Ios, we could see a continental operating system, Volkswagen operating system and the likes. The business model is changing. Today we sell ECUs, tomorrow we might need to sell operating system as a software.
---