Enterprise NFTs to bring new use cases for Indian blockchain firms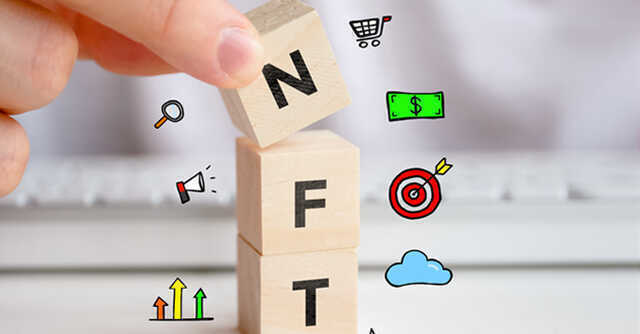 India's non-fungible tokens (NFTs) market, which has so far drawn artists, poets, musicians and influencers, is set to get new use cases, including advertising and authentication. NFTs are expected to gain wider acceptance as governments and large enterprises recognize the value of the digital assets and adopt them.
Praphul Chandra, founder of Koinearth, which built the blockchain-based platform behind the digital passport used in MG's new SUV Astor, is now building ngageN, a platform for marketing and brand engagement.
Imagine this, you buy a car and the dealer hands you a trading card, which may someday appreciate in value to such an extent that it almost recovers the full cost price of the car. Is that an offer you might be interested in?

"We are basically looking at how enterprises and other content owners tap into this (NFT) ecosystem to drive engagement for their brands," said Chandra. He has been in talks with film studios, firms and lawyers to figure out the legal framework for NFT sales, where brands can retain their copyrights and trademarks.
On 12 August, cricketer Virender Sehwag issued a statement on Twitter, accusing a platform called Hashcards of fraud. The platform claimed to sell original cricket player art, but Sehwag clarified that he wasn't associated with them in any way. This is a common concern among enterprises, and one that platforms like ngageN aim to solve.
The ngageN platform will be an invite-only platform for NFT issuers. In addition, content owners will have to sign legal declarations to prove that they hold the copyright on the content for which the NFT is being issued.

The NFT marketplace owned by WazirX, India's largest crypto exchange by trading volumes, is also working on a B2B platform. Vishakha Singh, vice-president, WazirX NFT Marketplace, said the company has been in talks with brands to get on this platform. "The assumption here is that they (NFTs) are for buying and selling. But they don't necessarily have to be tradable. They can be used for the purpose of authentication, which they solve very beautifully," she said.
Singh said while some brands go into NFTs to grab headlines, others want to take a deep dive but are waiting for regulatory clarity on crypto. WazirX is speaking to brands in the media space, tourism brands like City Explorers and will unveil NFTs for a music label soon.
"But these are all NFTs for sale. In the next three to six months, we are onboarding more brands and we will see an increased participation as the market matures," she said.

Earlier this month, entertainment firm Zee Studios partnered with software-as-a-service (SaaS) platform NFTically to launch its own NFT store.
WazirX is also working on a way to build private profiles on WazirX, akin to a private Facebook page. When brands get on the platform, they will be able to decide who buys their NFTs or bids on them. "There are two use cases. One is NFTs that are for trading, and the other is NFTs that aren't for selling but for publishing or authentication purposes. This second case has not been introduced in India yet. This is something we are thinking of exploring," said Singh.
According to experts, NFTs could be used for a variety of purposes. "At the end of the day, NFTs are end-user licence agreements," said Chandra. People like Chandra said that the technology could be used to authenticate invoices in B2B transactions, educational certificates and much more. Even an insurance firm could choose to join a blockchain platform and use a private profile, where each of their policies are NFTs.

---