Facebook to spend $50 million for sci-fi Metaverse project, announces first partners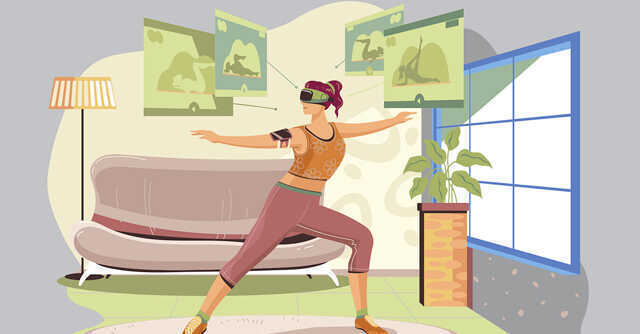 Social media giant Facebook has announced a $50 million fund for its recently announced Metaverse program. The company calls this the XR Programs and Research Fund and will invest the money over a period of two years in "programs and external research" to aid in the efforts. "Through this fund, we'll collaborate with industry partners, civil rights groups, governments, nonprofits and academic institutions to determine how to build these technologies responsibly," the company said in a blog post.
Further, Facebook noted that the Metaverse "isn't a single product" and the company doesn't plan to build it alone. Instead, it said that the Metaverse will exist whether Facebook does or not and some of the products required for it "will only be fully realized" over the next 10-15 years. "While that's frustrating for those of us eager to dive right in, it gives us time to ask the difficult questions about how they should be built," the company said.
According to the company, the Metaverse will be a "set of virtual spaces" which allow users to "create and explore" with others who aren't in the same physical space as them. The company says users will be able to hang out with friends, work, learn, shop, create and more. Facebook insists that the Metaverse isn't about spending more time online, but about spending time online meaningfully.

The company is also claiming that it is going to work with others to anticipate risks and "get it right". Facebook wants the Metaverse to provide economic opportunity, minimize the amount of data that's used and ensure privacy, keep people safe online and make sure that technologies are used inclusively.
The company has partnered with the Organization of American States, Women in Immersive Tech and more. External research organizations like the Seoul National University, the University of Hong Kong, Centre for Technology, Robotics, Artificial Intelligence and others are also involved.
Facebook chief executive Mark Zuckerberg had originally announced the plans to build the Metaverse during a town hall ahead of the company's second quarter earnings call this year. Zuckerberg later told investors about the idea during the earnings call. His descriptions so far suggest that Facebook is looking to build virtual worlds similar to those seen in science fiction movies like Ready Player One.

Despite the company's insistence that it is taking privacy and human rights seriously, Facebook's history in these areas has also raised questions about whether the company should be allowed to centralize the Metaverse. On August 20, VentureBeat reported that founders and tech executives were concerned about the social media giant's plans in this space.
---