Alphabet launches new company to use AI for drug research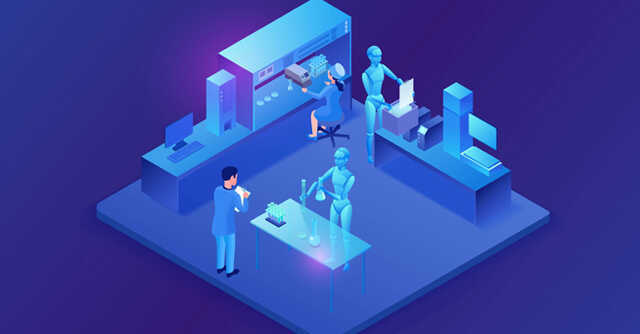 Google's parent company Alphabet has created a new company called Isomorphic Labs to leverage artificial intelligence (AI) for medical research and drug discovery.
Alphabet's AI company DeepMind has already made some inroads in medical research by solving some of the problems using AI.
DeepMind's AI system, AlphaFold2, made a major breakthrough in protein research last year, by solving a 50-year-old grand challenge on protein folding.

The solution was able to predict the 3D structure of a protein directly from its amino acid sequence to atomic-level accuracy.
Demis Hassabis, co-founder and CEO of DeepMind will head the Isomorphic Labs to help facilitate collaboration between the two companies.
"One of the most important applications of AI that I can think of is in the field of biological and medical research," Hassabis said in a statement.

Hassabis believes the foundational use of cutting edge computational and AI methods can help scientists take their work to the next level, and massively accelerate the drug discovery process.
"AI will increasingly be used not just for analysing data, but to also build powerful predictive and generative models of complex biological phenomena. AlphaFold2 is an important first proof point of this, but there is so much more to come," he added.
Experts believe AI can accelerate discovery of new drugs and can save the medical industry billions of dollars.

According to a research by Bekryl, the medical industry can save up to $70 billion on drug discovery by 2028.
DeepLearning, a subset of machine learning (ML) has shown immense promise in terms of identifying novel compounds. ML is also helping in finding new patterns in complex biological datasets.
An ML model developed by researchers at

Janssen Research & Development and data scientists at MIT reportedly played a key role during the clinical trials of the covid-19 vaccine developed by Johnson & Johnson.
---