Uber grants Rs 7.5 million to winners of Green Mobility Innovation Challenge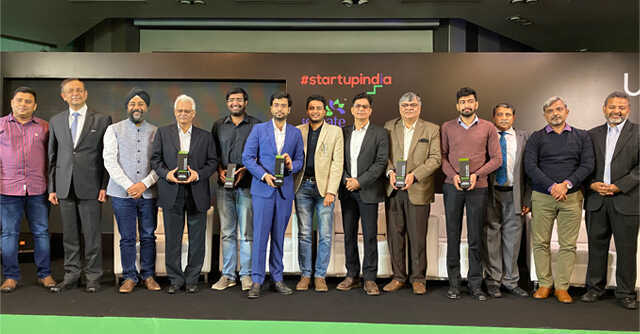 Uber Technologies announced the winners of the Uber Green Mobility Innovation Challenge and granted a sum of Rs 7.5 million so that they can bring their products to the market.
The initiative was introduced under the government's Startup India program for the small businesses involved in the manufacturing of products for electric vehicles.
The winning startups are, Bodycast Innovators Pvt. Ltd. Virya Batteries Pvt. Ltd., Racenergy, Kazam EV Tech Pvt. Ltd. and Emuron Technologies.

The challenge is focused on innovations in two and three-wheelers, the accessibility of charging stations and their ease of use, as well as potential partnership or financial models that can improve EV uptake in India.
The winners will receive a grant of Rs 7.5 million from Uber to develop their ideas, along with six months of business incubation at iCreate. The Runners-up shall also be eligible to receive two months of incubation, mentorship support by Uber's leaders, access to labs, and co-working spaces at iCreate.
Amitabh Kant, CEO, NITI Aayog, said, "Organisations which are green will prosper and progress in future. It is important for everyone to reduce their carbon footprint, and that is what Uber is doing by promoting startups in the EV space. I would like to congratulate the winners and wish them success in the future."

The five-member Jury for the final round comprised Mahua Acharya, CEO, CESL; Prof. Anadi Saran Pande, Head of Enterprise Incubation Centre, IIM-Lucknow; Anupam Jalote, CEO, iCreate; Nandini Maheshwari, Senior Director & Head of Asia Pacific Business Development, Uber; and Venkatesh Kancharla, Director, Engineering, Uber.
The challenge, run in partnership with Startup India and startup incubator iCreate, attracted more than 150 entries from innovators and startups from across the country.
Prabhjeet Singh, President, Uber India South Asia, said, "Through the Challenge, we are going even closer to the hub of innovations and we'll look forward to leveraging our fast-growing and nationwide platform to bring them to scale."

Uber, in a media statement, said that it is supporting innovations to enable the EV ecosystem with two broad themes first, helping domestic auto manufacturers get their EV products to the market, especially two-wheelers and three-wheelers. Product innovation to improve battery life and address 'range anxiety'. Second, partnership models for improving uptake of EVs in transportation and shared mobility.
Anupam Jalote, CEO, iCreate said, "We are proud to be the incubation partner for Uber's Green Mobility Innovation Challenge and we look forward to welcoming the winners to our campus."
---